Not Getting Sales on Amazon? 5 Sales Tips to get you started
Every online seller or retailer knows that it's important to sell to customers on their own terms. So, that means, selling on the shopping channels that they prefer buying from and, subsequently, coming up with the right strategies to see the desired increase in sales.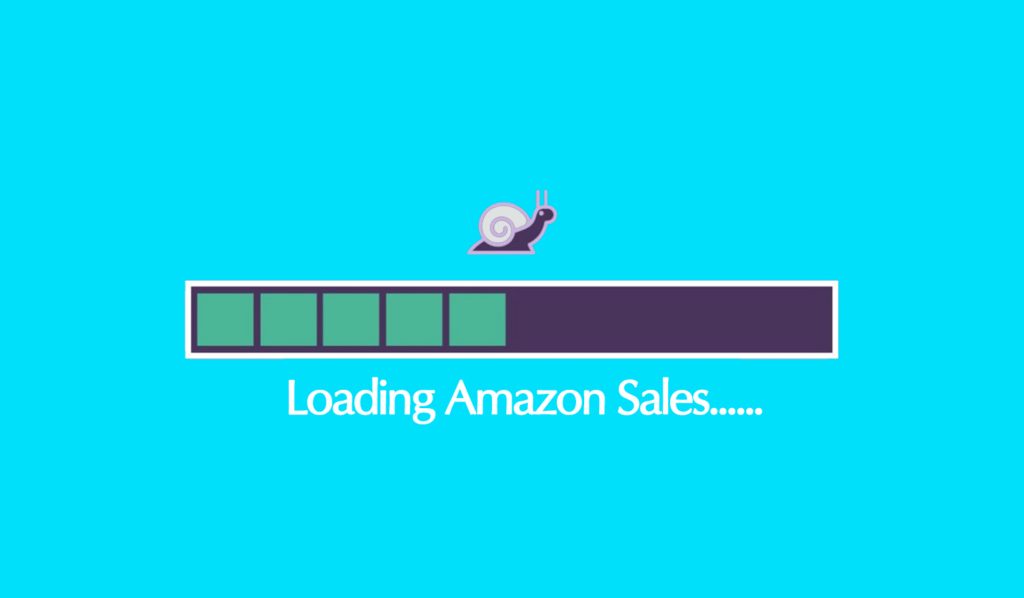 Amazon today is probably the no.1 choice for almost anyone looking to buy anything online. Since its launch in 1994, it has become the dominant marketplace to buy and sell a variety of goods. However, both new and experienced sellers alike experience hiccups in sales growth from time to time, and if that's you, then a shift in some of your selling strategies is all your need.
These sales growth tips will certainly point you in the right direction:
Tip #1: Let's start with our product descriptions
Hundreds to maybe even thousands of people may be visiting your listing pages on any given day but are they following through with a purchase? They're not?
Well, let's take our copywriting apart, shall we? What happens is that even with a great product on your hands, lacklustre copywriting and language on the listings page can often put people off – it's not just compelling and exciting enough to get their attention!
Small tweaks to your product description can pay huge dividends in terms of conversions and help you increase sales on Amazon. Here are some ideas:
Explain features with benefits – Instead of only explaining what your product can do, explain how it impacts your buyers and why they absolutely need to have it.
Use a basic and consistent formula – When writing product descriptions, make sure they are coherent across different product listings, including all the information that both your potential and existing customers are expecting to find.
Use a combination of paras and bulleted lists – Get in the habit of combining paras of text with lists in bullet form, giving visitors a chance to select how they want to scan the information on your product page.
Scan your positive reviews and include the same 'customer language' – A very unique tactic that many sellers are using as of now to see an increase in sales is to scan their past customer reviews for phrases, common words, and blurbs used to praise a specific product. Integrate the same language in your descriptions!
Tip #2: Optimise listings for search
Every seller's goal, naturally, is to get their products to pop up as close to the top of a shopper's search results as possible. The higher you end up in their search queries, the more sales increase you will potentially see. But what's the best way to optimise listings?
Your product title sets the stage for what potential buyers can expect. The vast majority of categories on Amazon give you 200-250 characters to play with. You need to utilise this fully by including as many descriptive product details as you can and also using the most relevant keywords. Put the most important information first and illustrate the best benefits within the available space.
Now, over to the product description. How is this unique from the product title? Here, you can give buyers more detailed information in a way that they understand the main benefits and see how your product is unique from others. While focusing on the benefits and features, ensure that you use the appropriate keywords throughout and make the text as scannable as possible.
People need to see the right kind of product images to be convinced and feel confident enough to buy from you. Upload the maximum number of images allowed by Amazon but make sure they are all high quality ones. Also, showcase your images in a real-world application so that potential buyers can visualise themselves using it.
Do a little A/B split testing to test out different aspects of your listings page. There are quite a few (free and paid) tools available online to help you test the images or title, for example, or the description, ideal price, features, etc. However, an Amazon marketing agency can help you best with this.
The product review section can actually be used to increase sales on Amazon as long as you can encourage the maximum amount of people to leave objective, authentic, and thoughtful reviews on your product. By engaging regularly with your audience, providing exceptional customer service at each stage of their journey, and sending follow-up emails, you can encourage lots of people to leave beaming reviews, although, remember not to incentivise these reviews as that's against Amazon's Terms of Service!
Tip #3: Influencers are your friends
It's common to see potential buyers researching a product and looking for supporting text from trusted sources – such as industry leaders, social media influencers or even celebrities who've used the product – to aid them in their buying decision. There have been many studies, including this one, which indicate that people, when buying on an online platform, tend to take advice and recommendations from influencers on what to buy.
With that said, a great way to improve sales growth is also to leverage the help of industry influencers. Using any one of the three approaches below should help you connect with the relevant influencers in your industry:
Connect with influencers on a variety of social media platforms using specific influencer networking tools, including FameBit or Grapevine.
Handpick the influencers you want to work with by reaching out to them via email, where you offer to pay in exchange for creating and sharing sponsored content around your products. How do you know which influencer is right for your brand? An Amazon marketing and advertising agency can guide you.
Amazon offers Amazon Associates and Amazon Influencer Programmes – either one is good for working with influencers.
Working with influencers is also one of the ways to lower ACoS (advertising cost of sales) too, hence, leading to better sales growth.
Tip #4: Be a useful resource for your buyers
When we talk about any kind of sales increase on Amazon, we need to think about how we can truly differentiate ourselves from the hundreds of other brands we are up against. Are we doing everything to boost product awareness and better attract our target customers? Well, one surefire way to differentiate yourself is to leverage yourself and your product/brand as a resource.
What do we mean by that?
You see, nearly all online consumers spend a fair amount of time researching what they want to buy before actually buying it. But what if you provide them with the information they are looking for, thus, eliminating the need for them to research anything? Brilliant, isn't it? This builds trust in your brand which will ultimately help to increase sales on Amazon.
Here are a few steps you can take to become a trusted resource for prospective buyers:
Think about how you can provide value to your visitors. Consider the existing knowledge you have on your product and the industry you're in, that people could really benefit from – and then, come up with up content which educates people in those respective areas.
Now, you need to think about a place to publish and share that valuable content. A blog on your website is a great place to start, so share knowledge by publishing weekly blogs. Focus the blog content on answering important questions for your visitors – common questions they may have about your product and/or industry.
It's time to start generating traffic for the content you have created. Facebook ads is a great way to boost the number of people viewing your blog posts. Make sure to target useful keywords and share the content on any other social media channels you believe you're users may be on.
Use email marketing campaigns to capture email addresses and nurture leads. Come up with incentives so that people are required to provide you their email addresses, either before or after reading the posts. This is an excellent way to generate more leads and kick off an email marketing campaign so that the leads can by pushed further down your sales funnel.
Finally, you need to add an enticing call-to-action in every blog post and email. Guide readers straight to your listings/brand page on Amazon by creating exciting and compelling messages on why they should buy from you on Amazon and how to do it.
Tip #5: Create a buying experience unlike any other
Much like other selling channels, Amazon also helps you create a buyer experience to help you boldly stand out from your competitors.
With that said, there may not be a 'one size fits all' method or equation for creating a fantastic buying experience, although there are definitely things you can try to build your reputation which will coax more people to buy from you instead of your competitor. This may indirectly even help you lower ACoS, which as you know, leads to a sales increase.
Here's what you should do:
Be completely transparent – Customers shouldn't be put in a position where they have to guess or estimate what kind of quality your product has, how they are made, what your returns and shipping policies are, etc. They should know all this when they land on your listings page, way before they decide to even buy from you. This builds trust.
Don't hesitate to share your story – It's always a good idea to help prospective buyers understand your story; as in, who you are and what you have to offer, what the business is about, etc. So, share stories about not just your products but also the manufacturing process, your employees, your partners, etc. Again, this builds trust and generates a certain level of excitement around your product and key offerings.
Make your communication more personalised – This means finding every opportunity to engage with your target audience members over social media, sending email follow-ups that are personalised, and perhaps, even including a nice thank you note in the packages you ship to them. This can really work wonders to differentiate you from your competitors, while helping to build very positive relationships with your customers.
When you share a story about your company values or your founders, for example, it can help people build a more personal connection with your brand. It's one thing to compete with other sellers on price alone, but to offer people a chance to build a more personal connection with you early on in the sales funnel – now that can give you a serious competitive advantage.
Final thoughts on how to increase sales on Amazon
Well, there you have it: five common ways to see an increase in sales on Amazon and even lower ACoS which as you may already understand is critical in increasing overall sales growth. If you want to know more in-depth about how to increase sales on Amazon on how to lower ACoS for better sales growth, Chris and his expert team are only a phone call away