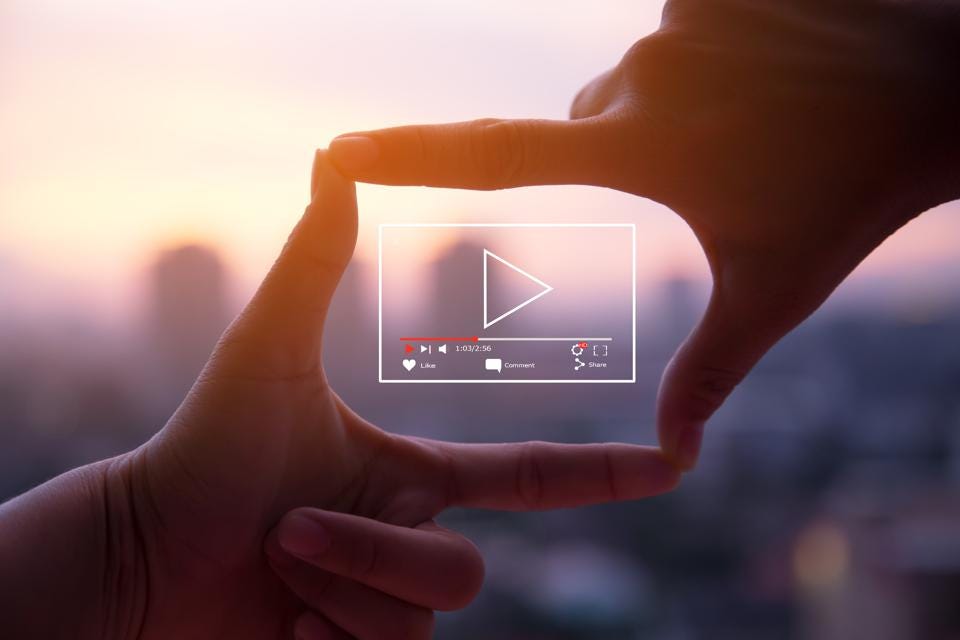 Top 5 Tips for Amazon Product Video Creation and Optimisation
With amazon's critical growth in 2020, the demand for optimising product listings has never been more relevant. Using quality and proven amazon listing optimisation techniques can help you to stand out and win in 2021. Optimising your video product listing is how you boost your sales and reach customers more effectively on this popular e-commerce platform.
Amazon listing optimisation or video product optimisation enhances product listings to upturn product views and sales. Strategies like search engine optimisation (SEO) and video marketing influence the amazon ranking to favour your products and display them on the first page. These key strategies help you transform your target audience into potential buyers. The better your video marketing and SEO strategies, the more likely you will reach a better audience.
Did you know why it's essential to have premium amazon product videos? It can:
Increase the buying rate up to 85%
Gives almost 55% of buyers confidence in purchasing your products
Boost your authenticity and sales
Contribute to the 160% increase in organic traffic due to seo strategies
Amazon is all about putting customer's experience as the first priority, and the marketing strategy is based on this rule. A product video is one of the keys to unlock amazon achievements and make your products visible to customers. But they only like to stay and watch your video product listing only if it is valuable to them. Here, the marketing algorithm works and decide if your product listing delivers value to the customers based on your product details.
To rule out, find what kind of videos persuade potential customers to choose your brand and buy from you. The brands video marketing bridges the gap between your product offerings and potential purchaser's need. Videos give you a reliable chance to entertain your buyers, displaying them the ideal experience they will have when using your product. This is one of the important features to add in the online space since customers can't physically interact with your products' quality and improve your "unit session percentage" – Amazons word for "conversion rate"
This blog discusses making a product video that captures a large audience, increasing traffic to your product pages that generate more sales. Let's take a sneak peek:
Top 5 Efficient Tips on How to Make a Product Video
Either creating amazon video ads or sponsored brand videos, ensure that you leave a lasting impression. Amazon uses quality videos to rank your products on search engines so customers may know you have the products they want.
A video is one of the best ways to optimise your product listing. Videos help sellers to connect with the audience in a more effective way. Also, a good video highlights the benefits of a product and shows how it works.
If you want to deliver information about your product, then you may like to use product videos. But prospect would like to watch something only if they find it meaningful and interesting. Video product listings help customers reaching out to you for more details about the product they are interested in. They are used to highlight product value, uses, brand information, and unique selling propositions.
Reasons Why You Should Use Video Product Listings:
96% of customers find videos helpful in making better decisions during online shopping.
79% of online buyers would rather watch a video to collect information about your products than read out the description.
Over 80% conversions rate will be increased when your video marketing is appropriate and entertaining, covering all the key elements.
Here are a few tips on how you make a video that converts viewers into potential buyers on amazon:
1. Make a Plan:
To make your video stand out, it is important to plan it through. Write a script, executive the plan and script and then edit it to a final version. Making a proper plan can help you make a nicely edited video that has impact and product information. But now, with easy access to smartphones, having video recording modes and software can help create quality video product listing for amazon.
2. Use Appropriate Background Music:
Select the appropriate background music for your video. Audiences might get irritate if the music is too loud to go with the voiceover. If you are selling a workout product, for example, try using music with energetic beats. We recommend using soundstripe.com as an exceptional resource of royalty-free music options.
3. Narrow Focus to Features:
Often people are surprised by the open-ended task of creating a good video for video production. They list out questions like where they should start, who to cast, and what story they should use. It's often constructive to narrow the focus of what you are doing. Try to focus on the features and benefits you are delivering through your products to make it a more focused and useful video.
4. Make Them Short:
Amazon video ads must be kept as short as possible, as it gets convenient for buyers to go through the details quickly. Detail videos should be composed of a few close up shots and limited to 30 seconds maximum, as per the standard rules used for online videos. Meanwhile, demo videos usually are longer due to their informative nature – try to wrap them under two minutes in length.
Sponsored Brand Videos give the best results for our clients if the video is under 10 seconds
5. Use Bright Lighting:
The lighting of a product video is what provides a professional representation. Using a three-point lighting system is a productive and efficient way to achieve bright lighting. Avoid using coloured gels or any other add-on's that might deceive the actual presentation of the product – you don't want your buyer's refunding items because they don't match the product shown in the video.
Pre-Production and Planning for Amazon Video Listing
Pre-production and planning are the keys to accomplishment in any form of video production, whether it is a video for amazon sponsored products or for amazon sponsored brands.
A few keys to consider:
In your video product marketing, it's essential to anxiously consider how you want to present your brand to be one of the best amazon sponsored brands and what information you need to include.
Think about the features and benefits of your product and how are they solving a problem for customers. Also, consider how you display your product in a way that benefits customers and make a purchase.
Know that what problems do customers usually face, and how can you resolve them through your sponsored brand video.
You're creating a product video to showcase your brand's products, so you need to ensure that your branding stays on point throughout the process.
What Are Sponsored Brand Video Ads/ Amazon Video Ads?
Many PPC experts have long reported that ads for amazon sponsored brands are best to drive sponsored traffic to amazon listings.
You do need to register on amazon brand registry platform to use this unique video marketing feature on amazon. However, the advantages are worth it.
The cost per click (CPC) for these ads are generally under $1— even for super-competitive products categories, such as supplements.
These video ads on amazon are compelling because they auto-play on a loop when customers scroll down on a search page. Just ensure that your video captures buyers' attention quickly, within the first few seconds.
Guidelines to Follow for Amazon Video Product Listings
Like amazon product images and copy, video product marketing guidelines are also reasonably strict. The violation of these guidelines can result in your video being deleted or removed. In some cases, your account gets suspended access to video uploads, or you may face account termination. So, it is great to be aware of the guidelines and adhere to them; some are listed below to note:
Only the English language is allowed to add to the entire video – be it sponsored brand video or amazon video ads.
Any claims you make (be it implicit or explicit) must be with the evidence to support them. Any claim that could rationally be understood as a factual statement must be valid and verified.
Try not to use any abusive or defamatory statements about competitor products or brands.
Amazon sponsored products videos must not include prices, advertising information, discount claims, including terms like affordable, budget-friendly, cheap, and on sale.
Don't use any health insurance claims, medical claims, or medical advice.
Try to avoid contentious, political, sensitive, or sexually suggestive content.
If you mention customer reviews, they must be original and authentic. Fake reviews are not acceptable, and they should be less than one year old.