What is Amazon Listing Optimisation?
Why is it that some products always seem to show up in Amazon searches, even though they're kinda not so great compared to yours? It's kind of infuriating, isn't it?
Even more infuriating is the fact that certain product listings keep getting clicks and keep getting sold, but others like yours keep getting sidelined. What gives, Bob?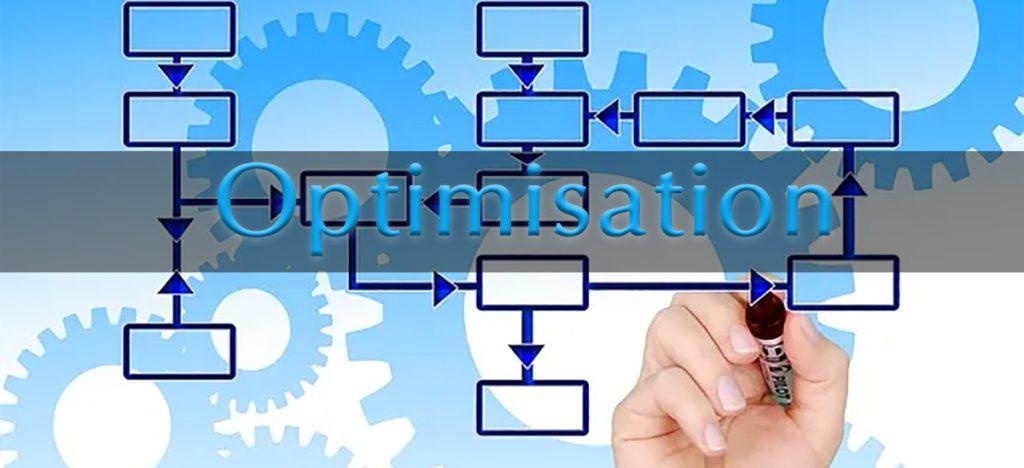 Here's how Amazon Listing Optimisation works
The way Amazon's ranking system works left us scratching our heads and it may do the same to you too – initially!
However, there are a number of lessons to be drawn from how the ranking system in Amazon works and how you can use it to work out your own Amazon listing problems.
The simple fact is that many factors are at play when it comes to making your product listing rank high on Amazon, with Amazon product listing optimisation, of course, being one of the most important facets of the listing process.
So, let's cut to the chase, shall we? Here's what the self-proclaimed "experts" don't tell you:
Amazon Listing optimisation has got ABSOLUTELY NOTHING to do with Images, keywords, bullet points, A+, stores, item specifics, etc.
Are you surprised? Don't be, mate!
The underlying aesthetics of an Amazon product listing are, in fact, NOT optimisation, they are creative.
Shocker!
So, you are not optimising your product according to your creative opinion when creating a product page (PDP).
What's happening is that Listing Optimisation analyses the data and ROI from an existing product listing and then makes measured and tangible results for your listing page.
What's the take-home?
If you are NOT analysing CTR & CVR from your business reports and brand analytics, you are pretty much NOT optimising your Amazon product page. There – that's all there is to it, really.
What you are actually doing is going through a tick list of best practices.
So, let's go ahead and normalise what true listing optimisation is to give the best results for everybody! Better grab another cuppa, because this article is about to get really interesting.
Everything you want to know about Amazon Product Listing and why optimisation is important
Your Amazon product listing page – this is where all the magic happens, so to speak. It tells your audience everything they want to know about your product. It's a very important page, mind you – it's crawling with product videos, images, descriptions, and user reviews by people who have bought and used it.
Now, this is where Amazon product listing optimisation comes in – the process of optimising your listing to boost traffic and conversion – BUT – it's not how you want it but rather how Amazon wants it (keep enjoying that cuppa, we're going to expand on this shortly).
For now, all we need to know is that to keep our product on top of Amazon's SERPs (search engine results pages), we need to make the most of this optimisation. This is where it helps to be familiar with the Amazon listing process, after which we shall follow Amazon's listing best practices model to get our products popping where they should.
Why is this optimisation important?
Product listing optimisation is vital because it helps create the best experience for online buyers. Amazon loves this too because there are millions of other buyers on their platform competing for the same attention, and very likely selling similar products or even almost exactly the same one as yours, in some cases.
This is why we need to follow a best practices model for optimising our listings to generate the most sales.
Optimising your Amazon listings also ensures total consistency across everything from your branding and messaging to your ratings and reviews – in turn, it increases visibility across Amazon's SERPs.
What's that, you say? You're facing Amazon listing problems like your listing not showing up in inventory and all that nonsense? Relax – your Amazon listings problems are history. Just follow these eight components, verbatim, and you're well on your way to earning that Top Seller badge:
1. Product Title
This is a very important place to kick things off. Your product title is something which gives buyers the information (and the confidence) that this is exactly what they've been looking for!
So, from the brand and model to size, colours, availability, etc. everything needs to be mentioned in the product title to let people know: Aha, found it!
Selling a pair of BT earbuds? From the product title alone, your prospective buyers should know what kind of earbuds you're selling (e.g. in-ear, over-the-ears, slim, etc.), the devices they are compatible with, key features, and so on.
A few things to avoid: no need to use symbols, promotional messages or capitalisation of each word. And, definitely no need to mention the price and quantity!
2. Product Images
Got high-quality images of your product? Excellent!
These need to be minimum, 1,000px wide and 500px high. A white background is ideal for product listings, but do make sure that you take a photo from multiple angles (as if someone is holding it in their hands and checking it out). Take at least one photo of the product in its packaging. Amazon wants your product to fill minimum 85% of the total image space allowed, so that's a good one to remember when taking photos.
Additionally, your photos should clearly relay the real-life scale of the product to your viewer. For instance, you can hire a model to wear your product (such as a watch or earbuds), so that people will know exactly how large or small it is in real life. If you can't find a model or it doesn't make sense to hire one (such as a photo frame), then simply place it in your hand or on a tabletop, for instance. This will do the trick – your viewers will have a good idea of the scale.
3. Key Features
Many sellers tend to overlook this very important factor of Amazon listing optimisation: explaining the key features in an easy-to-understand manner. It's no surprise then that sellers complain about their listing not showing up in inventory or other listing problems like a very low ranking or none at all (boo hoo)!
Here's the deal: there are 1,000 characters to play with, so go ahead and put yourself in your buyer's shoes. If you're buying something, what do you need to know about the product in front of you? Start visualising and write out the key features in a way that tells the buyer what it's like to use the product on a day-to-day basis and the benefits of doing so.
Provide case examples if you want to, or even generic examples of how your product can help them solve a problem(s). We'll refer to the BT earbuds example again:
If you want namely sportspeople and physically active people to buy it, you want to use the bullet points to list out the benefits as directly and succinctly as possible: comfortable to wear, light, fits snugly, keeps sweat and moisture at bay, water resistant, or something like that – you get the idea.
4. Product Description
Ah, yes – now we're getting to the meat of our Amazon listing optimisation – well, kind of!
Sellers get this wrong in many ways and this is why Amazon considers it one of the most important listing best practices. So, right from the outset, aim to utilise all of the 2,000 characters wisely by highlighting key features and how those features can address pain points as well as solve problems. If you have space left, use real-world case examples or just give a generic example, like we discussed.
Avoid big blocks of text or never-ending paragraphs. Short and snappy sentences arranged neatly in bullets is ideal.
5. Keywords ahoy!
Friend, if you take this one lightly, you can expect to be in a heap of trouble, all of which will lead to lots of Amazon listing problems.
Understand and know the keywords you want to target and rank for. Not sure what these should be? Consult an Amazon ad agency as they will study your market, audience, product, and competitors – and then come up with the best ranking, most popular keywords to use.
Once you've bagged the right keywords, just add them to your product title and description, and especially to the features bullet points.
6. Search term fields
Your Search Term field should have terms which have not been used anywhere else in your copy, so these have to be 100% unique. Ensure that your keywords list has an optimal balance of relevance and search volume, then go ahead and fill in the Subject Matter fields – because the others (like Intended Use or Target Audience, e.g.) may or may not be used by Amazon for targeting purposes.
7. Product Reviews
Reviews, reviews, reviews! We need these and lots of them! Do what you can to get fantastic reviews through automated feedback services, as well as promotions and campaigns.
8. Product Rating
The more 4-5 star reviews you get, the better your listings will be optimised. Work on offering a great-quality product and give it an accurate description to increase your chances of getting great reviews.
The Amazon listing process doesn't have to be overly complicated. Follow the above steps and consult Chris's fantastic Amazon marketing team to take your listing optimisation game to the next level.