Manage Your Experiments – Available Now
A/b testing finally comes to Amazon EU brand owners! Whilst the US has enjoyed the "manage experiments" tool for a while under Amazon brand registry, we have had to wait several months for it to land in the UK.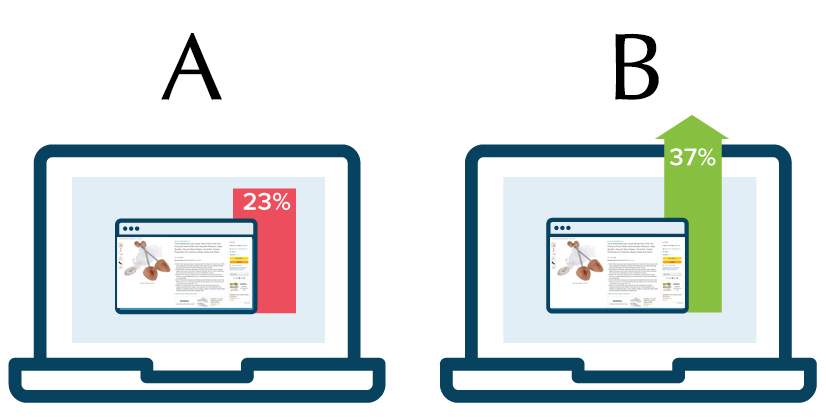 What is it?
The new brand lead tool allows you as a brand owner to create two different types of content to customers to pick which one works more succesfully, from the results gathered you can make better informed choices of how to market your product listings.
How does it work?
When your product is viewed in Amazon search results, Amazon will randomly select one of the two groups you create. One group of visitors will see version A and an equal group will see version B. Amazon will then track the results to see which one produces more clicks and sales. You can make an A/b test on your product titles, the A+ content or your product images. You can only use this tool if you own a brand on Amazon.
How do i check results?
Amazons results show which version works better and the probability that that product is going to perform better loing term, they also show the sales and conversion rates per version that you run.. One the experiment is complete, Amazon will also use a "projected one-year" impact to look at the sales potential over the next 12 months, whilst its estimated it can give a strong indicator towards improved performance.
Whats the best practise for getting good results?
Its absolutely imperative you start doing experiments with a hypothesis to make sure your experiment is not a wasted exercise. It is also important you get a good dataset and don't end your experiments early – this will give false positives and your data can be misleading.
We recommend trying the following experiments:
1. adjust the titles based on shorter and longer length, to see if noise reduction helps to improve your CTR (click through rate)
2. Making sure your product title has the brand name at the beginning of your content.
3. Even though there are standards for your main image, always check different types of imagery to see if they perform better and increase your click through rate.
4. Create one group test where you use nothing but lifestyle imagery and a second group where you only use standard product imagery
5. If your product has a really strong key feature, try and push that singular feature and see if this improves your product.
finally…make sure you keep testing! Once you have a winning group either A or B, further develop your hypothesis to see if you can develop your products performance even more!