How to do Amazon competitor analysis
As an Amazon seller, you absolutely need to know how to do Amazon competitor analysis like an expert. Sellers and advertisers of all levels often approach us with "How to increase sales on Amazon" – we give them the same standard response: "Learn as much as you can about your Amazon competitors!"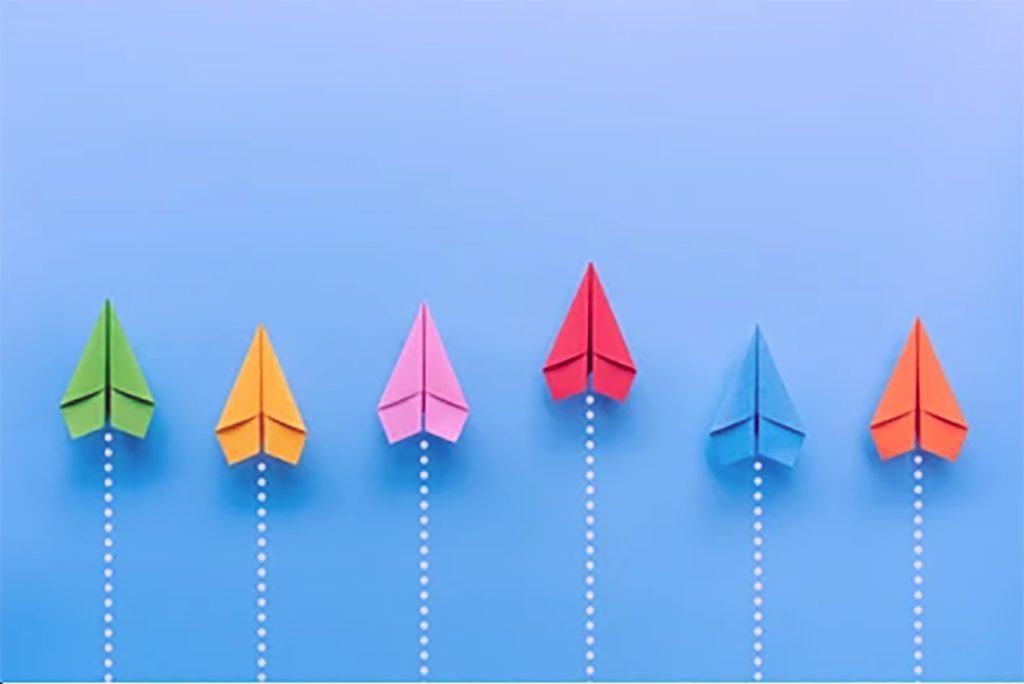 Here's how to increase sales on Amazon
One of the best ways to do this is by running an Amazon competitor analysis – an entire framework to monitor your fellow Amazon competitors to ensure that you eventually beat them at their own game.
There are keyword tools on Amazon that can help you accomplish this, for instance, but that alone isn't enough. Apart from keyword analysis, there's comparing product pages to see what you're missing and what you can improve on, or reverse engineering your competitor's strategies to make them work for you, for example.
But first, let's quickly get this out of the way before we delve deeper into what you must do:
Amazon competitor analysis explained
Amazon competitor analysis involves thorough research of your fellow Amazon competitors. For example:
Who are your competitors?
What kind of products are they selling?
What are their marketing strategies for those products?
What are they doing right?
How can you learn from them to improve your own marketing and overall business strategies?
How can you make yourself more competitive and beat your Amazon competitors at their own game?
Analysis like these will help you identify what your competitors are doing right and where they are falling short – that's where you're going to jump at opportunities that they haven't tapped into yet.
When you learn to measure your competitors' success this way, it gives you a goal to work towards – and just so you know, scrolling through your competitor's social media feed or checking out their website a few hours a day does not constitute Amazon competitor analysis!
How to do a thorough analysis of your Amazon competitors?
Let's get to the meat of the subject, shall we?
Step 1 – Keyword research
How do you know which sellers you're competing against? Easy: find their targeted keywords. And, this is easy once you know how. Let's suppose you're selling men's grooming products, so, every time someone wants to look you up, they may use search terms like "men's shaving razor" or "grooming products for men".
While you can figure out your competitor's targeted keywords intuitively or through guesswork, it's always better to use a keyword tool Amazon to find out their targeted keywords. Chris and his team can also provide you with expert guidance on that.
Step 2 – Let's find our competitors
Found the keywords that you want to rank for, i.e. the ones you want people to find you with? Excellent! Now, you need to find the Amazon competitors or sellers who are trying to rank for the same keywords – those are your direct competitors!
Now key-in each keyword on Amazon and browse the search results of your competitor's listings on the first few pages. Pay attention to sellers whose products end up at the top of the first 2-3 search results pages as you'll likely not have the time (or patience) to browse through all results.
Now, compile a list of all the sellers whose listings you found in these first few search results pages. Then, move on to the next keyword on your list and repeat. You can also search on Google the same way as some of your competitors may not be on Amazon (yet).
Step 3 – Let's narrow down our list
We've now come up with a rather long list of competitors, haven't we? We can't possibly research all of them extensively, so we must carefully go through this list and narrow it down to the sellers who are getting the best results.
For example, you should include Amazon competitors on your list who have been awarded "Amazon's Choice" and "Amazon Bestsellers" – these sellers will have the top listings in their respective niche. Also, pay close attention to sellers who have multiple listings on the first page of Amazon search results.
Now that we have some basic information, we need to analyse our competitors through:
Product title
What titles are your competitors using for their products? Compare titles of each one of the products – what can you personally add or remove to improve the product titles? What keywords are your Amazon competitors using in the product title?
Product images
Carefully examine your competitor's product images. What do they lack? What do they do exceptionally well? Make a note of things that work and don't work. Think about what you could have done to improve the product images, such as the lighting, camera angle or overall quality. The highest quality images that showcase the product in the most detail work best in terms of rankings.
Product bullet points
Is your competitor easily able to highlight the benefit and value proposition in the product bullet points? Which advantages are they highlighting? Can you highlight them in a better, more enticing and more concise way?
Main product description
Read the most amount of product descriptions you can, because in doing so, you will be able to figure out the key information that a good description should and shouldn't include, as well as the ideal tone to use in your own descriptions.
Questions and answers
The Q&A section under product listings can provide a tonne of valuable information, such as the questions people frequently ask your competitors – this will help you answer critical questions in your own product descriptions, titles and/or bullet points, so that people don't come to you with the same questions!
Prices
Check your competitors' prices, then set your own slightly lower than theirs. If you're selling a product that has slightly better quality or more features than your competitors', then keep yours at the same price or just above their pricing level.
Also, check out your competitors' pricing strategy history.
Monthly sales
In addition to using a keyword tool on Amazon, you should use analytics software to see how many sales your competitors make each month. This can help you see if there's significant demand for a product you want to sell, or how much inventory your competitors have in order to make consistent profit each month.
Customer reviews
Take a close look at the negative reviews especially – those are the things you need to capitalise and improve on!
Explore keywords
What strategies are your competitors using to build backlinks to rank higher on Google? Link building is, after all, important for growing your online presence.
Ad campaigns
A rookie mistake many sellers often make is running their own ad campaigns without analysing their competitor's. If the amount you are paying for ads costs the same or a little bit higher per click than what you're competitors are paying, then you definitely remain competitive.
Tools are certainly available to analyse your Amazon competitors' ad campaigns, particularly to learn which keywords they are targeting for those ads and the search volumes of each keyword. Chris and his team would be happy to assist in this regard.
Website
Most sellers have a dedicated website even if the Amazon marketplace is their primary source of sales. Pay attention to the design and user interface of these websites, including how they use pop-up windows to provide additional information, how they are offering discounts or which ecommerce website builder they used.
All this information will help you create a great website in future!
Social media
Social media pages are not only a very good source of organic traffic for your Amazon listings, but can also help you effectively target a relatively younger audience base as you can bet they'll be spending a lot of time on these social channels.
When analysing other sellers' social media accounts, see what kind of accounts generate the most buzz, what kind of information they are posting to create that buzz, the posting frequency and the amount of engagement each post generates. Tailor your own strategies around the same, but not exactly the same!
Competitor analysis done! How do we use this information?
With the above, we've covered some of the best ways when it comes "How to increase sales on Amazon", but what do we do with the bulk of the information we've gathered?
Create the products your audience wants to see
Got all the information on what other Amazon sellers are selling? You should now be able to identify gaps in the market – so, in essence, create products that left something to be desired in your competitors' products. This is a great way to build demand without having to worry about too much competition.
Price strategically
You can use repricing software to set the best prices on your inventory at any given time or you could consult an Amazon marketing agency to conduct deeper analysis into the right pricing strategy based on multiple factors.
Optimise keyword strategy
You now have a fairly good idea of the products people search for the most, which means you can build up an entire inventory of products people want the most. Also, you now know which keywords and advertising strategies to use.
Think beyond Amazon
At last, consider creating a bespoke website and social media pages to help grow you presence outside of Amazon. Keep front and centre everything you learned from your competitor research and analysis, avoid the mistakes they made, fill in the gaps they were unable to fill, and always consult an expert Amazon marketing agency to fine-tune your strategy for the best ROI!