How to improve Valid Tracking Rates (VTR) on Amazon
Valid Tracking Rate or VTR measures the frequency of using valid tracking information for all your packages. It also measures the percentage of merchant fulfilled package with a valid tracking number – at least that's how Amazon explains it on their Seller Central page.
Understanding what VTR is and how to improve it is very important as your customers depend on tracking numbers to get a fix on their item's location and when it will arrive at their doorstep. So, in a way, VTR is an essential performance metric which reflects your customers' expectations.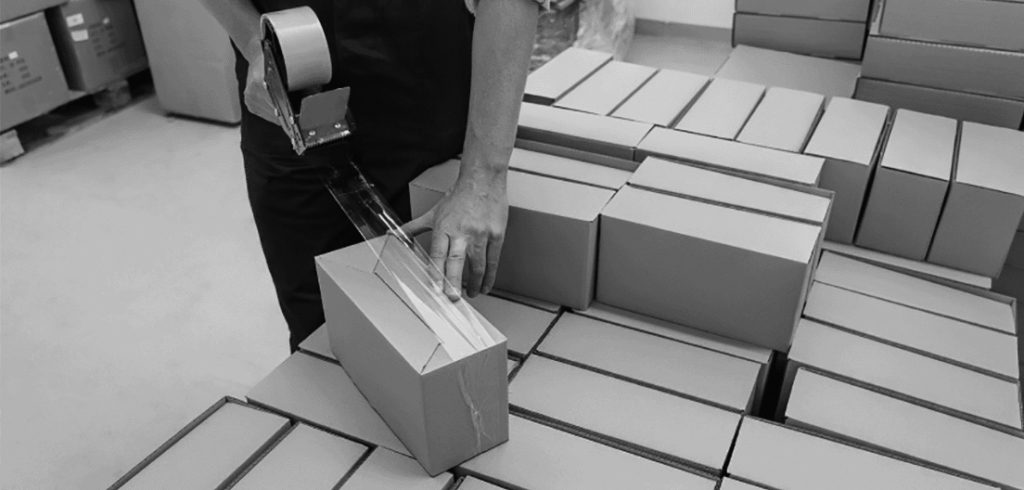 VTR policy requirements and 'plan of action' explained
Sellers are required to maintain a VTR of 95% or higher at a product category level. So, if your VTR is below 95% in a given product category, this may lead to:
Restrictions on selling seller-fulfilled items within that specific category or categories, although this will not affect your seller-fulfilled offers in product categories which meet the VTR requirements. It will also not affect your FBA offers.
Negative impacts on your eligibility to take part in premium shipping and guaranteed delivery.
Not meeting a VTR of 95% or higher means your listings may get suspended, in which case, you need to submit a 'plan of action'. In addition, you must also apply for reinstatement by writing to: op-pso-vtr-appeals@amazon.com. As soon as your plan of action is approved by Amazon, your seller-fulfilled listings under the relevant category will pop back up.
A Plan of Action or POA is a document which requires you to explain the key issue(s) due to which you were unable to meet the 95% or higher VTR target, along with the steps you have taken to fix it. This is then forwarded to Amazon's Seller Performance Team so that they can review your appeal and share the outcome with you.
Dealing with a VTR suspension
Dealing with a VTR suspension pretty much comes down to how you draft your Plan of Action. However, before attempting to write down your POA, keep the following in mind:
Do not rant about the suspension in Amazon's official forums or social media accounts – doing so could create even more problems for you.
Do not blame Amazon or the buyer who complained against you.
Don't be stuck in "fight or flight mode" – if you've gotten a VTR suspension, then it was for a good reason, so be cool and work on a solution.
Do not blatantly ignore the suspension notification from Amazon because if you do, it could lead to more complications, such as your account closing down completely or your listings getting taken off entirely.
Do not submit a rushed or half-baked appeal.
In general, do not act hastily or get 'angry' over the matter – Amazon is simply following through with the rules and policies it has created.
Now, for the POA – this needs to be very clear, direct, factual and concise. Therefore, do not use an emotive language or verbose terms. Instead, use an apologetic and courteous but firm tone, sincerely sharing your concerns. Talk about any corrective and preventive measures you have taken so far, along with proof of the corrective measures you have already taken and the preventive ones you will be taking. Wherever possible, attach as much supporting evidence as possible to support your POA.
Proofread your POA multiple times before you submit it. Look for any loopholes or inconsistencies which may rub Amazon the wrong way. Double check to make sure there are no misspellings or grammatical mistakes. Ensure that the proper formatting has been done to make it appear correctly on any device. Always try to use numbers and/or bullets where possible.
It's also very important to attach everything as-is, so do not under any circumstances, attach edited or fabricated documents/invoices. Once you are confident that your VTR suspension appeal looks proper, you can submit it.
Finally, you want to be very patient to hear back from Amazon. Don't follow up or ask for any 'status updates' as doing so could delay the response even more.
One thing we want to quickly mention on the subject of VTR suspensions is to caution against the use of stamps which sellers often do to ensure that their VTR doesn't drop below 95%. Many sellers are now reporting problems using Royal Mail 48/24, for example, where parcels did not get scanned at the destination at all, and therefore, resulted in invalid tracking.
Let's get that VTR rate back up – Best tips for improving VTR rate
A positive VTR translates to a great customer experience and the more you invest in improving your customers' journey, the more you're going to sell on Amazon. Furthermore, including Valid Tracking Numbers to all your parcels offers benefits including:
An overall reduced Order Defect Rate
Locate lost shipments easily
A-to-Z Guarantee claim protection
Boost customer conversion
Improve seller feedback rate
Here's what we recommend you do to ensure you are uploading accurate VTR data:
Edit tracking information
The first thing you want to do is submit the tracking information of your order before delivery dates.
From Seller Central, access your 'Orders' dashboard, and click on 'Manage Orders'. Make sure 'Order ID' is selected to locate specific parcels. Once you find an order, click 'Edit Shipment' – this is where you will provide the revised tracking data.
Now click 'Re-confirm the shipment'. You'll need to wait 72 hours to review the changes you just made.
Verify tracking numbers
Right off the bat, you need to make sure no tracking information has been left blank. You must also ensure that the submitted tracking ID is fully accurate. Furthermore, take special care to not use any special characters that the system is incapable of recognising, because that could potentially mean the tracking ID has been misspelled.
Therefore, any errors in the previous steps will lead to an invalid tracking ID which means it will not contribute toward boosting your VTR.
Verify carrier data
Under 'Manage Orders', ensure that you have selected a carrier and bulk-uploaded all your feeds. In addition, ensure that the correct carrier name and shipping service has been submitted.
The carrier must match the tracking number, this is very important! Any error at all in the carrier's name or a VTN mismatch, for example, will lead to Amazon marking the tracking as invalid.
It's always best to work with Amazon integrated carriers only as they provide real-time tracking statuses to Amazon – for example, carriers like:
DHL
FedEx
UPS
USPS
RL Carriers
Best Buy
Estes US
Professional Couriers
Seller Central has the full integrated carrier list. However, if you prefer non-integrated carriers, you can buy tracked shipping labels directly from Amazon, allowing you to track packages and boost your VTR.
Confirm and update dispatches
Before delivering parcels, get in the habit of confirming and updating tracking information. It's important to do this before you deliver, because after delivery would mean your customer would not be able to track his/her package, thus impacting your VTR negatively.
Therefore, always confirm and update tracking information within 24 hours of handing a package to your carrier, if not before delivering it.
Additional tips
Verify that the carrier's name, shipping service and tracking ID are all entered correctly and belong to our chosen carrier only. For example, Amazon doesn't support any Chinese carrier names at the moment, so using Chinese characters to manually enter tracking information will be considered an invalid tracking ID.
Buy shipping labels through Amazon's Buy Shipping services, which can be used to instantly upload and confirm tracking information for all orders. This also lets you track your order's delivery status via the 'Order details' page. Plus, the service will also protect you from A-to-Z Guarantee claims.
Your tracking IDs must have at least one carrier scan in order to be valid. Only orders which end up in the Defect report will negatively impact your VTR metric. And, if any of your listings are suspended due to not meeting the 95% or above threshold, you can submit a POA and write an appeal on the email address mentioned earlier. If your POA is approved, your listings in the appropriate category will be reinstated.
Closing thoughts on improving VTR
To sum it all up, here's what you should be doing to ensure your VTR stays healthy:
Acquire the appropriate shipping labels from Amazon.
Go with Amazon integrated carriers only to fulfil orders.
Ensure VTNs have the right tracking ID and carrier name.
Confirm tracking information prior to delivery – but if you can't for some reason, then confirm it within 24 hours of dispatch.
Account metrics like VTR are not only a means of staying in the eCommerce giant's good graces, but also tells them that you are fully committed to improving the customer experience.
If you fail to get an above 95% VTR, then Amazon will act accordingly and in a worst-case scenario, you could be looking at an account suspension. But that doesn't mean the end of the road: a well-drafted POA along with the steps you have taken to improve VTR will help the appeals process, and have your listings and account restored.
Chris and his team are always available to help you upscale your VTR performance – apart from being in Amazon's good graces, you will effectively boost customer service, conversions and profits.