How to Increase Sales on Amazon in 2023
Not getting sales on Amazon or not getting them anywhere near what you projected? No worries at all! With the right Amazon sales strategy, there's a lot you can do to improve sales and get more people to buy from you.
For now, we've narrowed it down to 5 ways to increase sales on Amazon. And, away we go!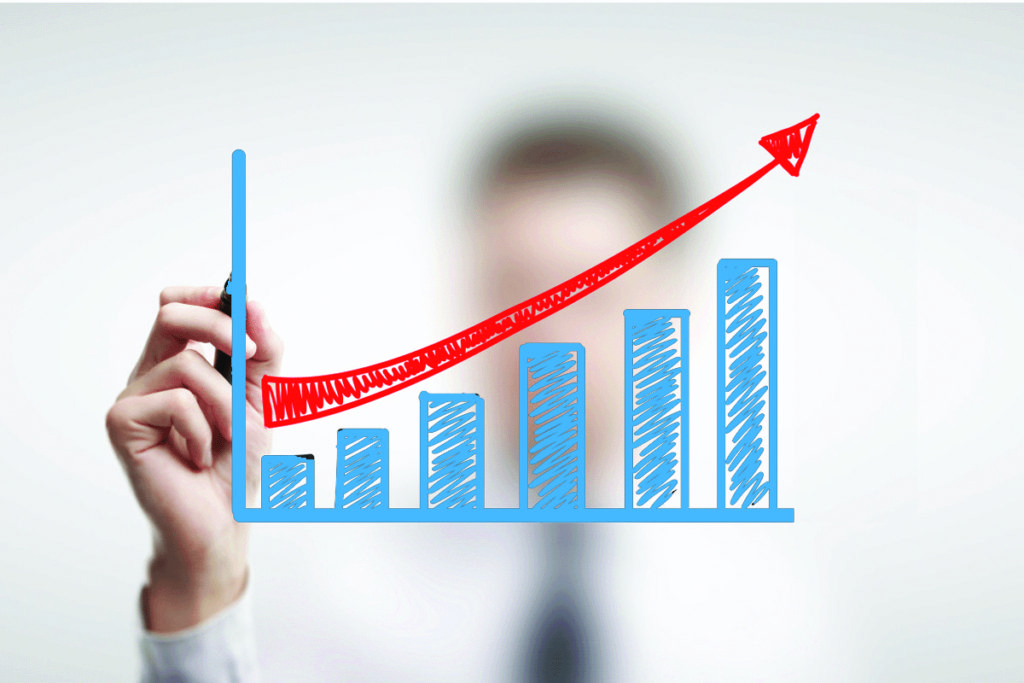 9 Simple ways to Increase sales on Amazon by understanding the marketplace
Provide an excellent product – marketed, packaged and delivered correctly.
Focus on the long game, don't worry about sales drops day-by-day or even week-by-week.
Don't focus on short term advertising return (ACOS/ROAS)
Calculate your return on investment using TaCOS
KNOW YOUR MARGINS
No buyer cares about your "premium" product unless your Gucci, Tiffany or Louis Vuitton.
Don't assume FBM is cheaper than FBA – in volume it usually isn't.
Register your IP and utilise Amazons brand tools.
Be mindful of the competition.
Best 5 ways to increase sales on Amazon right now
1. Set small goals for each quarter
Let's start off with our first Amazon sales strategy for 2023: plan the year by setting small goals for every quarter. Why is this even necessary? Because planning the entire year with just one giant goal is not the best way to go about conducting business on an online platform like Amazon.
Many sellers are not getting sales on Amazon because they plan everything for the entire year. The truth is, online selling trends are never the same throughout the year, so it's best to set small goals for every quarter. Let's take our first quarter (the planning quarter), for example:
The year has just started, so naturally, sales will be slow to kick off in the month of January, February, and March. This is usually a good opportunity to sit down and come up with a sales plan. Valentine's Day will come up soon enough and that's when sales are going to hike.
And now, for the second quarter (the salvation quarter):
In April, May, and June, you will likely experience a spike in sales as major events occur during this time, including Mother's and Father's day, as well as Earth Day. So, it's a golden opportunity to polish up your product descriptions, tweak your keywords and get ready to sell.
Moving on to the third quarter (the preparation quarter):
July, August and September means you need to prepare for the big sales – namely Amazon Prime Day Sale and Amazon Freedom Sale.
Finally, for the last quarter (the earning quarter):
October, November, and December are usually the most critical selling months for an Amazon seller. If you pull this off just right, you can boost traffic to your Amazon listing and earn twice than what you earned in the previous quarters. And, why not? There's Halloween, Thanksgiving Day, Black Friday, Cyber Monday, 12.2, and Christmas Sales.
Clearly, there's a major spike in sales in the third and fourth quarter of each year, so be prepared to showcase your products in the best light possible.
2. Get external traffic through off-Amazon promotion
One of the best ways to improve organic sales right now is to run promotions off Amazon.
External traffic or off-Amazon traffic channels are a tried-and-tested way of tapping into a completely new audience who may not be actively searching for products on Amazon. These external traffic channels for improving organic sales include:
Facebook
TikTok
Google
Instagram
Email marketing
Social media or YouTube influencers
Blogs
But how do you drive product sales through these channels? Glad you asked! The trick is to reel potential customers by offering a single-use exclusive promo code. A discount offer is something people rarely pass up and the spike in sales that will result from the promotion often creates momentum which can easily carry over to your mainstream sales at full price.
All social media platforms, particularly Facebook, Instagram, and TikTok (where a lot of potential buyers like to hang out), offer an excellent source of untapped traffic for Amazon sellers. Promotions outside of Amazon is something you absolutely need to do in 2023, especially if you're not getting sales on Amazon the way you had hoped.
Chris and his team can guide you further on how to properly leverage these external traffic channels to boost organic sales.
3. Promote on Amazon
Alongside our other suggestions to improve sales, you need to be promoting on Amazon too, of course, a rather simple but effective Amazon sales strategy. There are several promotions you can run, including 7-Day Deals, Lightning Deals, and Amazon Coupons.
Most of the deals you set up on Amazon appear automatically on your product listing, showcase pages, and search results page – boosting visibility and helping you snag more conversions from people who arrive on your listings page.
Keep in mind though that certain showcase deals (like Lightning Deals) can be rather competitive and, therefore, cost more to run than the others. Still, it's a fantastic way to boost sales velocity and create some organic sales momentum in order to rank higher on Amazon's search results pages.
All in all, promotions are very effective in terms of driving higher sales to your product in a relatively short span of time. Simply by adding coupons on your product listing or running a Lightning Deal, you can boost sales. In fact, the momentum you gain from your promotion can help you increase organic sales even after the deal is over.
4. Include better product photos
Want to quickly attract buyers' attention? Include high-quality photos.
You don't even need to hire a pro photographer for this. Just follow a few basic steps to come up with some stunning product photos:
Use as much natural light as possible when taking photos. If you shoot close to a window, you'll get soft light with dark and soft shadows. If you shoot further away from a window, you'll get more even light but sharper shadows. Choose wisely.
It's best not to use the flash on your camera and set white balance to 'Auto'.
Use a tripod to set your camera in place even if it's just a smartphone camera. We want to do everything possible to avoid any movement or shakiness while taking photos.
A light-neutral or white backdrop works best. In fact, you can drape a white piece of cloth over a chair to create that seamless background which doesn't clash with the product but rather creates a nice contrast.
Take photos from multiple angles to help your audience get a feel for it.
Consider taking photos of your product in a 'lifestyle scenario' so that buyers can get a good idea of how it can be practically used and benefitted from.
You'd be surprised how this suggestion to improve sales can help you significantly boost sales!
5. Work on your pricing
Still not getting sales on Amazon?
Given the sheer amount of competition there is on a marketplace like Amazon, you really have to tread a fine line when it comes to pricing, as it plays a pivotal role in buying decisions.
It's always good to take a step back and see it all from your buyers' perspective. Everyone is looking to get the best price and whatever price you are offering, chances are another Amazon seller is willing to beat it. Even if your product offers an edge over your competitors, your buyer may lean towards your competitor's product, simply based on the price factor.
When you're up against hundreds of sellers in the same listing, there's almost a 100% chance that people will buy the lower-priced product. So, it turns out the chances of convincing them to buy from you instead (and pay more) are rather slim. What do we do now?
There are automated repricing tools available online that can help you tweak the price and stay a step ahead of the competition. But remember, it's just as common to lose out on a sale by pricing your product too low, compared to pricing it higher than the competition, repricing tools can now work off the back of "velocity" and getting your margin healthier than just dropping to the bottom.
You definitely don't want your products to be too cheap but competitively priced. Too far above or below the general price point in the marketplace will cost you money.
Just keep a close eye on the competition and see what they are charging for similar products. Offer a price just below that or if you want to price them higher make sure your product offers a clear advantage or some kind of edge over other products in the same or similar category.
Well, that covers it for 5 ways to increase sales on Amazon, but there's one more crucial aspect we need to take into account:
Does FBA increase sales?
Many sellers find themselves wondering about this from time to time: "Does FBA increase sales on Amazon?"
FBA can help you potentially increase organic sales, and here's why:
Once you become an FBA seller, your products get listed on Prime shipping. This lets your buyers know that they will get their items a lot faster than regular shipping channels, and anyone looking to buy products with Prime shipping included, will always take advantage of this.
So, yes – using FBA will likely boost your sales.
Closing thoughts
Getting more sales on Amazon doesn't have to be complicated. As long as you take the steps above and enrol into FBA as an Amazon seller, nearly half your work is done.
The above steps, however, are merely the tip of the iceberg. There's a tonne more you can do to improve your Amazon sales strategy. Chris and his amazon agency team can't wait to share insights with you, so get in touch now.