4 tips to improve Amazon ranking
"Why am I not getting sales on Amazon?"
"How to increase product ranking on Amazon?"
"How to grow on Amazon?"
"How do I increase sessions on Amazon?"
Yep – we've heard them all before. When we talk about anything that has to do with how you can boost Amazon listings, we need to understand some of the core elements at play.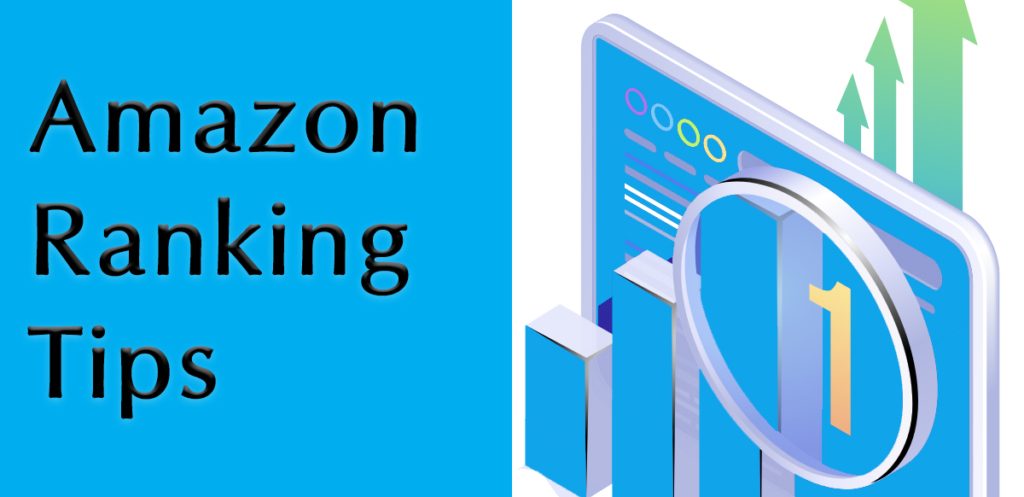 What will it take to increase organic sales on Amazon?
Having your product rank high on Amazon can be an incredibly gratifying feeling. Not only will it help you increase your sales but it will probably also help you sleep better!
However, Amazon is a fiercely competitive marketplace. Despite your best efforts, you may find yourself on the receiving end, wondering "why am I not getting sales on Amazon" or "how to increase product ranking on Amazon".
Relax, mate.
We have you covered with these top 4 tips (with the unique ranking factors in between) to boost your Amazon listing.
1. Understand how the A9 algorithm works
Just because it's a search algorithm, we shouldn't assume that it's the same algorithm as Google's or even remotely similar.
You see, whenever a buyer looks for something on Amazon, results are provided to them through a 2-step process. First, Amazon pulls the relevant results from their internal catalogue. Second, it ranks them according to relevancy.
Why does Amazon do this? Does it not want to help you increase organic sales from day one? Of course, it does! But Amazon also wants to maximise the revenue they generate per buyer. This is why their algorithm continually gets evaluated via specific business and performance metrics as well as programmatic analysis, and human judgments.
In order to help you understand how to increase product ranking on Amazon, we need to shed light on the three most important product ranking factors on Amazon according to the A9 algorithm:
The A9 algorithm has one simple truth – sales velocity – Amazons ranking is all dependent on the consistency of sales, because its how Amazon makes its money and knows that the customer experience is being met if there's a consistent flow of sales. These 3 metrics are the ingredients behind sales velocity.
Conversion rate – Amazon has found that among the factors to have a profound effect on conversion rates are high quality images, competitive prices, and great reviews. Therefore, it's absolutely vital that you use the highest quality images possible, offer the most competitive prices, and garner as many positive reviews as possible. All of these will help you maintain a healthy Amazon conversion rate.
Relevancy – One of the factors that tells the A9 algorithm to even consider your product page for its search results is relevancy. Therefore, if you want to rank high, your product must be relevant to the needs of the buyer and their search intent.
Customer satisfaction & retention – Factors directly responsible for customer retention include order defect rate (ODR) and Amazon seller feedback. In short, make customers happy and they'll keep returning, and Amazon will love you for it too! So, the more positive seller feedback and fantastic reviews you get, the more likely you are to increase sessions on Amazon.
Without further ado, here are the key factors discussed in more detail which the A9 algorithm considers across conversion, relevance, and customer satisfaction:
2. Conversion rate factors to increase sessions on Amazon
Sales rank
The first conversion rate factor you want to take into account is the sales rank. Also called Amazon Best Sellers Rank, this is one of the most crucial ranking factors because more sales means higher rankings and a generally higher ranking on Amazon, so again, that's more sales!
Customer reviews
As mentioned earlier, the total number of positive product reviews are also a very important ranking factor that will help you increase product ranking on Amazon.
Answered questions
You will find "Answered questions" listed on the top of your product page and these also play a vital role in conversions to help you boost your Amazon listing, so make sure you answer questions promptly.
Image quality and size
As an Amazon seller, you must follow their exact image guidelines to ensure that your listing does not get suppressed. So, this should be minimum 1000px x 1000px, where the zoom feature is enabled to help buyers see all the various details without the image blowing up into a blocky mess.
Price
Price is easily one of the most important product ranking factors on Amazon. Pricing can have a very strong impact on conversion rates and sales.
Parent-child products
Be sure to use Amazon's parent-child product function as this will ensure that your customers get directed to a single product page only and not multiple ones each time. This will not only help to eliminate undue confusion but also improve your customer reviews.
Bounce rate and time-on-page
The amount of time your buyer spends on your listing indicates to Amazon that they are interested in your product. That's good not only for you but also Amazon, so ensure that all your descriptions, keywords, images, etc. are in order.
Completeness of product listing
We can't stress on this enough! To increase organic sales, your product listing must be as complete as possible. Take the time to carefully complete each field in the listing setup page.
3. Relevancy factors among top suggestions for Amazon growth
Title
It's only logical that we start with the tile when it comes to discussing "how to increase product ranking on Amazon". A great product title will always help to boost your Amazon listing as it increases the conversion rate. Among the best Amazon product title optimisation practices are the use of appropriate keywords, keeping in mind the under 200 character limit, and writing the title in a way that's really easy on the eyes.
Features using bullet points
Detailed bullet points describing the features is an excellent way to increase conversions and, hence, increase sessions on Amazon. Incorporate your keywords in the bullet points as best as you can and always write out short and succinct sentences.
Product description
The product description section is a great opportunity to further expand and build on your features, and cleverly use your keywords. If you take the time to really put some effort into your product description, then you will definitely see better customer engagement as well as conversation rates and, ultimately, a boost in your Amazon listing.
In fact, we always include this among our suggestions for Amazon growth, whenever addressing questions like "why am I not getting sales on Amazon", because a poorly written product description can result in negative buyer feedback and lots of lost sales to a competitor.
Brand & manufacturer part number
This depends on whether you're selling a specific brand or not. If you are, then it's always good practice to include the name of that brand in your title as it will help your buyers search according to brand name when they look up your product.
Product specifications
Under the product specification section, you must list the physical and technical specifications of your product, which may include anything from the shipping weight and size to dimensions, type, expiration date, etc. depending on what kind of product it is.
Complete this section diligently and Amazon will reward you for it = increased organic sales!
Category & sub-category
While setting up the product listing, it's important to choose the correct and relevant category for your product.
Search terms
Amazon grants you only five fields along with a character limit where you can specify the search terms to be associated with your product. Google's Keyword Planner is a good way to kick things off, although an experienced Amazon ad agency can provide significantly better and more tailored results.
4. Customer satisfaction & retention factors
Negative feedback
Any negative feedback buyers leave you will work against you in terms of product ranking in search results. Try to encourage people to leave feedback after buying and using your product.
If anyone leaves a negative feedback, address it without delay and offer them an alternative to rest their concerns.
Order processing speed
Being successful on Amazon requires you to ship quickly and accurately. The more efficient your order processing is, the higher you will rank and that means increased sessions on Amazon.
In-stock rate
Without proper inventory management, you may unexpectedly find yourself in one of those dreaded 'out of stock' situations.
So, maintain a high in-stock rate to minimise pre-fulfillment cancellations and refunds.
POP
Sellers achieving a higher Perfect Order Percentage (POP) will always rank higher than those who frequently run into order issues.
ODR
To improve your Order Defect Rate (ODR), try your best to avoid negative buyer feedback, shipment problems, chargebacks, and A-to-Z Guarantee claims. Whenever a buyer makes a claim against an order under any of these scenarios, Amazon considers it as an order defect.
Exit rate
This refers to the number of times a buyer views your listing before exiting Amazon. Keeping your exit rate low will help you boost your Amazon listing.
In closing
Ranking high on Amazon means optimising your product listings, and we've broken it down according to how the A9 algorithm works and, namely, how the conversion rate, relevancy, and customer satisfaction factors come into play.
To know more about how to increase your product ranking on Amazon, contact Chris and his team of super-duper Amazon marketing experts: (+44) 01743 816191.