How To Get Amazons Choice V Bestsellers Rank
Keywords are a very important aspect of successfully selling on Amazon. In fact, they are so important that when you do it right, Amazon gives a label to your product when it believes that it is an ideal match for any particular keyword.
Every time someone searches for that product, an Amazon's Choice label will pop up on the top-left corner of your product's image, or in some cases, right below the title on your product detail pages. It's a great way to position your product as superior and get discovered by thousands to millions of eager buyers.
But the question is, how do you go about getting it? Well, for that, we need to put two things in perspective: how the Amazon Choice algorithm comes into play and a comparison between Amazon Choice vs. Best Seller (BSR)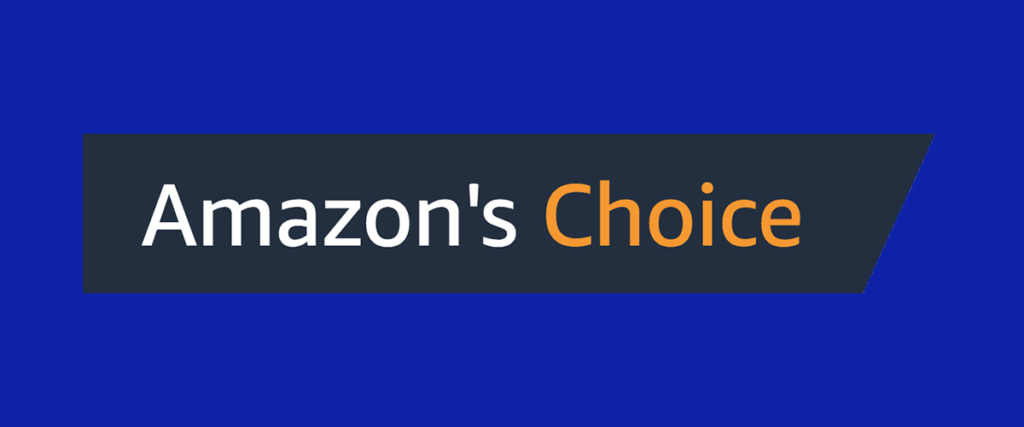 More about Amazon Choice and the Amazon Choice algorithm
When one of your products carries the Amazon Choice badge, it indicates that the product is the perfect match for a specific keyword your customers are using to find it. More specifically, however, that same product sees most of its sales coming from that keyword – over 50% of the purchases are because of that search term of keyword alone.
Why did Amazon even introduce Choice to begin with?
Well, it's now become a way for people to quickly find the products they want. And thanks to the Amazon Choice algorithm, every time someone searches for a product through voice using a specific keyword, Amazon would immediately output the Choice results first.
Amazon says that the badge is granted only to products that are well-priced, highly rated and available for shipping immediately. But one might argue that dozens of options fit this exact description for many product categories – so, how does Amazon make its choices? Are there actual people sitting behind a virtual control panel making the key decisions or is it all done through an Amazon Choice algorithm or code of some kind?
Unfortunately, the company hasn't provided a straightforward response to that, and the only response we have gotten on record is an Amazon spokesperson saying:
"Amazon's Choice is just our recommendation, and customers can always ask for specific brands or products if they choose". Well, that's not exactly the conclusive answer one would have hoped to hear.
Amazon Choice vs. Best Seller (BSR)
Some people tend to confuse Amazon Choice with Best Seller, thinking that they are the same or that the terms can be used interchangeably. But they cannot as there is a key difference between the two:
While the Amazon Choice label is given only to products which best match a target keyword, the Amazon Seller badge is given only to those which have sold the highest volume of units in their respective category over a certain span of time.
So, from the above, we can conclude that Amazon Choice is determined via SEO (search engine optimisation) while Amazon Best Seller is determined by the number of sales a product generates over a period of time.
One final thing to note when it comes to Amazon Choice vs. Best Seller (BSR) is that Amazon Best Seller flags the most popular products based on sales with hourly updates, so it's a fairly straightforward and 'routine' process. The Choice badge, on the other hand, is "totally calculated" algorithmically according to a well-known Amazon seller and blogger, David Bryant, and can be sometimes off.
Well, don't quote us on that, that's all!
How do I get my Amazon Choice badge or label?
Optimise listings
The first thing you want to do is optimise your product listings for the target Amazon Choice keywords. So, we need to look for the right keywords to target in our listing.
The Amazon Keyword Search tool lets you quickly find lots of relevant keywords to optimise your listings, although by consulting an Amazon marketing agency with a proven track record, you can get this done a lot faster and more efficiently.
Optimise PPC campaigns
Now, we need to optimise our PPC campaigns for a very simple reason:
As Amazon analyses the best performing products for a specific search term, it does so without distinguishing between organic and paid sales.
What this means is that every time someone keys-in or enters a search through voice and ends up purchasing the item, it doesn't matter to Amazon whether they bought your product by clicking on an ad or because your product was ranked as "number one".
So, by running a well-planned PPC campaign which includes your target keyword, you will effectively push your products a lot closer to getting the Amazon Choice label.
Again, for optimising PPC campaigns, we're also going to start with keyword research to ensure that we are targeting the appropriate terms. And, once we've done that, we're going to monitor our campaign's performance, making adjustments to bidding, listings and keyword targets as and when needed.
Order fulfilment
The next step involves using Fulfilled by Amazon (FBA) for order fulfilment and it only makes sense to do so because it is a very quick and reliable way of shipping. Why is this important? Because today's online buyers value a quick, smooth and efficient delivery experience – practically on the same level as they value the product itself.
Using FBA means you can have all your orders delivered seamlessly without any issues at all and this will only help to get you the Amazon Choice label.
Reviews and ratings
Finally, you need to pay close attention to reviews and ratings as they are downright critical in converting prospects into sales. Plus, you already know how most customers see reviews before making buying decisions, so the more positive reviews you have, the more sales you will have down the line, that's a no-brainer.
You might send personalised emails to customers who did not leave a review after buying from you or you could use Amazon's Request a Review feature, which is available between day 5 and 30 after an order is placed.
Final thoughts on Amazon Choice badge
The Amazon Choice label or badge can be an excellent way to attract more sales and the above methods will definitely help you acquire one.
To learn more about what sellers are doing to get the Amazon Choice badge, Chris and his passionate team of armchair Amazon marketing warriors are only a phone call away.