FBA Product Label Requirements in 2022.
A few weeks ago we discussed FBA label pricing and how the label service works, today we will go over the full requirements of end-to-end of how the full Fulfilment by Amazon (FBA) process works in 2022.
Ever wondered how to package Amazon FBA products the right way? It can get pretty complicated no doubt. To help you prepare, this article covers the basics on "how to package Amazon FBA products". Let's get to it then!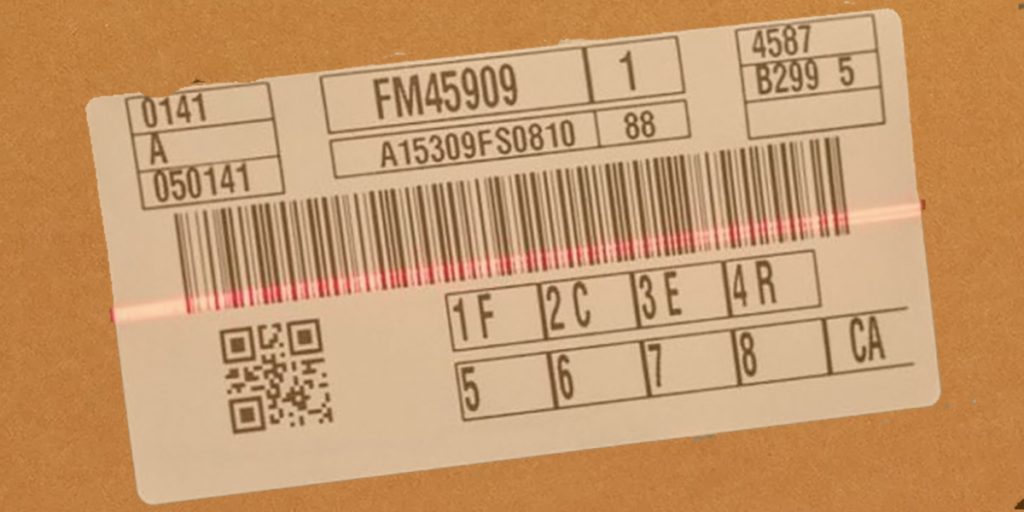 Step 1 – Order Fulfilment
As an Amazon seller, you'll see three kinds of order fulfilment options, each with its own packaging requirements:
Fulfilled by Merchant (FBM) – You receive the order where you need to do the packaging and posting of each product yourself.
Seller fulfilled Prime (SFP) – You process each order and pack products yourself but Amazon will collect and deliver the orders within a day.
Fulfilled by Amazon – Here, all your orders are processed and dispatched by Amazon from their warehouse. Therefore, you'll be sending your items to them in bulk.
Essentially, when we talk about how to package Amazon FBA products, we're going to narrow down the above three categories into two: FBA and FBM. This is because SFP is very much the same as FBM as it still requires you to process orders yourself. Therefore, our article will be broadly focusing on these two fulfilment methods, and in some cases, FBA only.
Step 2 – How to package Amazon FBA Products – Let's run you through the requirements
Before discussing any of the essential details on packaging, we need to take the labels guidelines into account. Now, if you've chosen FBM for some reason (it's perfectly okay to do so), you must still ensure that all packaging and labelling is done as per Amazon's guidelines for FBM. If you've opted for FBA, then here's what you need to bear in mind:
The packaging and labels of each one of your items or products must be well organised as these are the individually packed items you'll be sending to your customers. You have the option of packaging and labelling each individual item yourself or let Amazon do it; with the latter option, there are charges, of course.
For bulk deliveries to Amazon's warehouse, there are specific labelling and packaging requirements to keep in mind. Since Amazon will be fulfilling your orders, you must package the pallets as per their rules, so that your orders can be processed and tracked easily.
Step 3 – Let's talk Labels
Each product requires a unique barcode. For FBA, barcoded labels are a requirement for both individual items and bulk delivery to Amazon's storage facility. Three options are available:
Manufacturer barcodes (GCID, JAN, ISBN, etc.)
Amazon barcodes (FNSKU e.g.)
Brand owner only – in this case, additional identification may be needed for some products to prevent counterfeiting attempts.
You may not always have your own barcode system, so go ahead and use Amazon's barcodes through Seller Central.
If you're an FBA seller, then Amazon offers you the option to label products on your behalf once they have received delivery in bulk. However, keep in mind that if you are selling low margin products, the labelling cost may be relatively high – £0.15 is charged per unit labelled and received by Amazon via the FBA Label Service.
Alternatively, you can label units on your own when creating a shipment. The default settings can be changed at any time through Seller Central for FBA Label Service. After receiving your barcode, make sure you add the standard packaging information:
Your unique barcode
Current business address
Contact information such as phone number and email address
CE or LFGB certificate if applicable
Expiration date if required
Step 4 – Labelling products for FBA the right way
The following must be included if you're printing barcode labels yourself:
Sufficient space around the barcode and text – 1/4″ on the sides and 1/8" on the top and bottom
SKU or ASIN
Product name
Item condition (whether new or used)
You can read more about Amazon barcode requirements here (link to one of your articles we did).
A few things to keep in mind:
You can print barcodes yourself through Amazon Seller Central's tool, using either thermal labels or blank printable labels
On eligible products, always use the current manufacturer's barcode
If you're okay with Amazon's label charges per item, go ahead and use that instead
The barcode labels must be applied with great care. For accurate scanning, for example, you must place the FBA label on a smooth surface, as opposed to around curves, corners or edges of the packaging. Some products may require bubble wrap or poly bags, which means you will apply the barcode label on the outside so that it is easily scannable.
Step 5 – The packaging process
You'll find many useful resources online on how to package Amazon FBA products, including Amazon's own guide on Seller Central which requires logging into your account. After you have organised your labels, you simply need to package each product according to Amazon's comprehensive guidance which can be found in the aforementioned link.
To ensure that the packaging process goes smoothly, keep the following in mind:
All loose products sold together must be in the same package;
Any items sold as sets within a single box or package must be marked 'Do not separate' or 'Sold as set';
Poly bags need to be properly sealed and contain a barcode; openings larger than 5" must have a warning label;
Perishable items must have the expiration data clearly displayed on the individual item itself as well as the accompanying container;
Any boxes or containers having the same items must be arranged in equal quantities in each box and have the same SKUs.
Final thoughts and key takeaways
While the above isn't a fully comprehensive guide on how to package Amazon FBA products, it certainly arms you with the basics. So, remember:
Be familiar with the packaging guidance that's specific to your product type
If you're sending items to Amazon for fulfilment, try to use Amazon Preferred Packaging
Goods sent through FBA must have properly labelled boxes to help Amazon know what they are receiving
Amazon's Prep Service is a cost-effective option for working out the costs of packaging for each item.
If you need further guidance on how to package amazon FBA products, Chris and his team of Amazon marketplace specialists are ready to assist.