How To Start Selling on Amazon Seller Central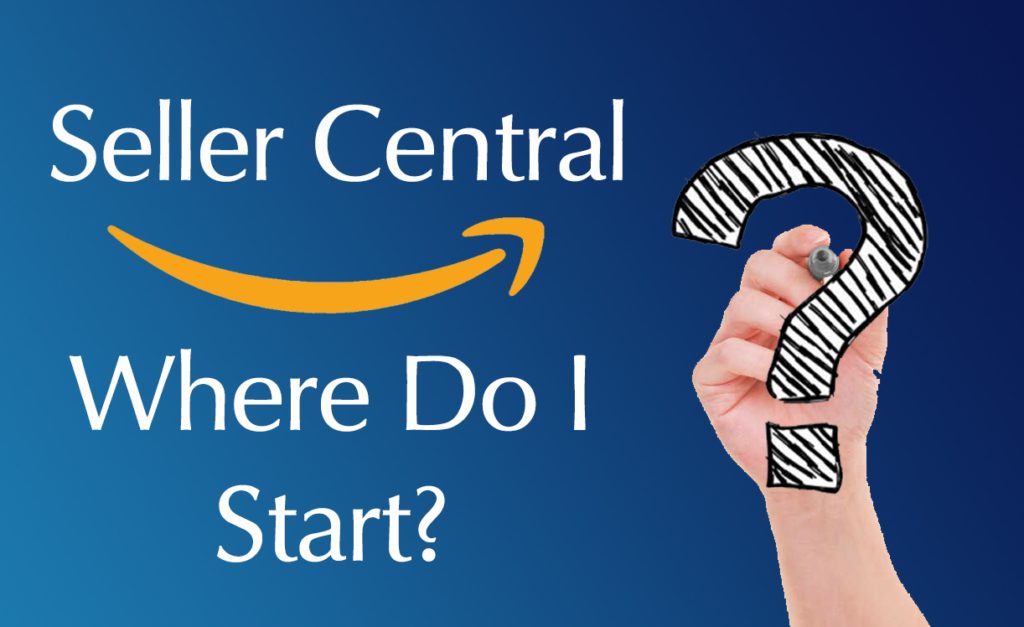 Amazon has become the undisputed largest platform for online merchants to sell products, and no matter how you look at it, Amazon Seller Central in the UK or "Seller Central US" hold massive business potential for anyone looking to sell products online.
With that said, it can be a bit tricky to find success because many Amazon sellers don't quite reap the rewards they were hoping for – either due to being completely new to Seller Central Amazon or not knowing how to make the most of the platform.
Well, are you ready to learn how to increase sales on Amazon after creating your Amazon sellers account? This guide offers quick insights into how successful Amazon sellers do it and what you can do too to acquire success, whether you have a Seller Central Amazon Europe, an Amazon Seller Central UK account or you're an Amazon 3P seller. The strategies here apply across the board so let's get started!
How to correctly set up your Amazon Seller Central UK, US or EU account
In order to start selling Amazon, the first thing you must do is set up your Seller Central Amazon account. So, make sure you have the following information ready:
The business name
Separate contact information for Amazon and your buyers
Your full name and address (according to a verified ID such as Passport or Driver's License)
The locations to which you are able to ship out products
Bank account information
Amazon seller's logo
An About us/business information section – Spend some time on crafting the copy because first-time visitors will evaluate your business and establish trust based on your company's 'story'.
If applicable, your current Returns and Refund policy
Now, to create your account:
Go to Amazon.com and click on 'Sell' at the top of the page. Next, click on 'Start Selling'. Enter your name, login ID and password. After setting up your credentials, go to your Seller Central Amazon account, where you will be asked to enter the information above.
From here on, it's pretty much self-explanatory. To add additional security to your Amazon seller central UK account, enable 2-step authentication.
Getting started with your Amazon Sellers Account
Now that you're looking at the main Seller Central Amazon interface or dashboard, you should familiarise yourself with how the features work:
Catalogue – The Catalogue section is where you add new items to your current inventory or add a product already existing on Amazon. This section can also be used to edit product information.
Inventory – This is probably one of the most important sections within the Amazon Sellers' Dashboard. This is where you will take the required steps to ensure your products or items are always available. Whether you decide to fulfil orders by yourself or through Amazon's FBA, this section lets you monitor inventory and shipments.
Pricing – This is where you're going to set your products' price, set alerts, and automate a few things so that the price gets updated relative to what your competitors are offering for the same item or product.
Orders – Your order screen is where you view the orders you are receiving along with their fulfilment status. Pending, shipped/unshipped orders as well as those returned can also be seen here.
Advertising – As a Seller Central US or Seller Central Amazon Europe, for example, this is where you'll probably be spending most of your time. This section allows you to create PPC ad campaigns and modify related parameters based on conversions and sales, among other things.
Reports – Pretty much self-explanatory; a reporting panel where you can monitor the health of your Amazon business. Everything from orders and payments to taxes and advertising, and even online guidance on how to further grow your business can be found here.
Performance – As an Amazon Seller Central UK, EU or US account holder, you'll need to especially pay attention to this section as this is where people will leave feedback about your business/products; in case of any violations, you'll also be notified here.
Closing thoughts
Before closing off this guide, we'd like to quickly recommend some Seller Central Amazon "dos":
Work on those product listings
Learn to read business metrics
Monitor inventory levels
Provide great customer service
Devise marketing campaigns
Take care of taxes
As you become more experienced with how to increase sales on Amazon, you may find some features more helpful to your business model than others. Whether you're an Amazon 3P seller, or an Amazon Seller Central in the UK, US or EU, this guide should get you off to a good start.