How to sell on Amazon UK from USA?
Selling online has now become the norm for most businesses, especially following the global pandemic. After all, it's a practical, cost-effective and convenient way to send products either to your local customers or those halfway across the world. The best part though? No one makes this easier than Amazon.
If you're a US-based seller and wondering how to expand your operations within the UK, then you probably have a fair amount of questions on how to go about doing it, where to get started, how to attract your UK audience's attention, or what the requirements may be for selling on Amazon UK.
Sit back and relax – this article has everything you need to know to start selling on Amazon UK, even if your business is US-based.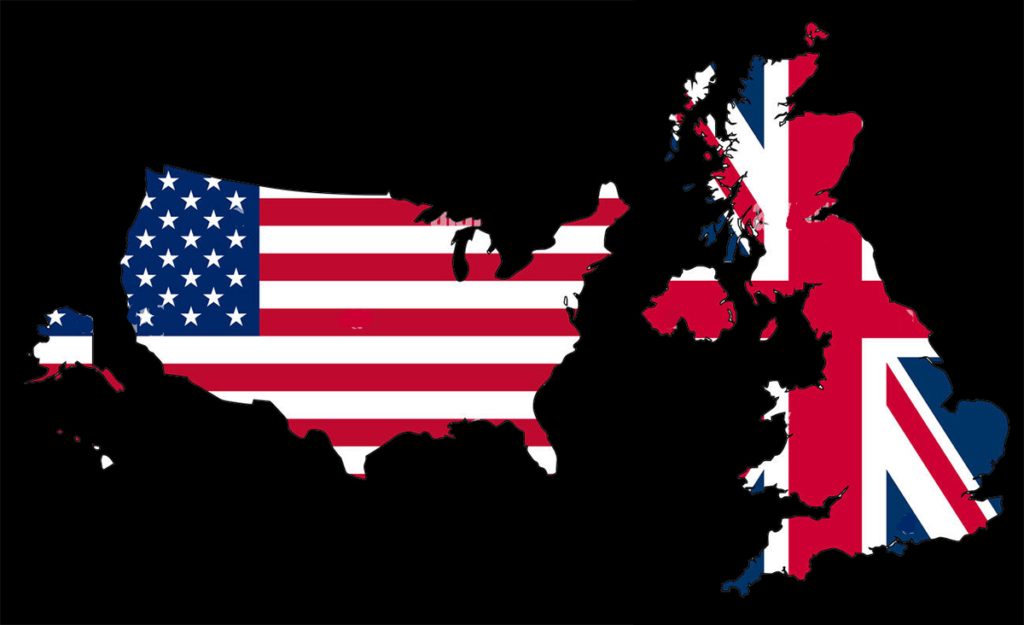 Do I need to register a UK company to sell on Amazon UK?
Before you can expand you eCommerce business in the UK, you must make a few business decisions around registering and managing your business.
You can register a new UK business once you start selling here; however, depending on your individual circumstances, you can always continue using your existing LLC, if you find it more feasible. There are definitely advantages to both, so while this article might provide a few pointers to set you in the right direction, it is always best to consult a professional Amazon marketing agency that's based in the UK.
Now, if you wish to continue using your existing LLC when you register as a seller on Amazon UK, you must register for VAT, which means paying Sales Tax immediately. After that, your Amazon UK and US accounts will be linked but be forewarned: if there's any problem with one of your selling activities – e.g. if you get blocked or suspended due to non-compliance or not meeting Amazon's targets – then your sales in not only the UK but also the US will be impacted.
Let's look at the flip side of the coin: if you register as a new UK business on Amazon, you do not need to register for VAT right away (but you will need to at some point); furthermore, your UK and US accounts will not be linked and function as separate entities. With that said, you must weigh this advantage against the trouble (if it can be called that) of registering a UK business from scratch, in order to decide if this is indeed the option that best suits your business circumstances.
Amazon seller account requirements UK
Now that we've covered some of the basics of selling on Amazon UK from the US, let's get your account set up!
The first thing you want to do is set up a British bank account. While this isn't mandatory, it is beneficial to have one as it means you can bypass the currency exchange rates altogether. Plus, you don't want to run into any issues when changing bank account information in your Amazon seller account; so, if you're planning to expand into the UK market, might as well as set up a UK bank account.
Next, you need to set up our seller account – you can't us our US account to sell anywhere in Europe, so you must set up a European account. The great thing about setting up a European account is that it is considered a "Unified" account – if you're ever planning to expand elsewhere in the EU apart from the UK, you'd already be equipped to do so. More on this later in the article.
Once you've registered a European account, start listing your products. Amazon works pretty much the same way here as it does in the US, so the same rules are applicable in regards to creating a listing.
Finally, we need to set up a shipping channel to distribute your products across the UK. Since your US fulfilment centre inventory cannot be used to fulfil orders, here are two things you need to do:
Freight forwarder – As long as you're purchasing your products from a manufacturer outside of the EU, you can either have them ship the products to your first and then to your UK customers – or you can ship them directly to a European fulfilment centre.
Deliver to UK customers – You also need to decide how you want to ship and fulfil products for your UK customers. The following shipping and fulfilling options are available in the UK:
FBA (Fulfilment by Amazon) and MFN (Merchant Fulfilled Network) – Amazon FBA is the best one here as it will help to better manage cross-border sales. Amazon FBA in the UK is very similar to how it is in the US and it will effectively deliver products to your customers on your behalf, manage customer service matters and handle returns as well.
Once we've chosen Amazon FBA, we need to consider the three different options available in Europe:
EFN – European Fulfilment Network stores your products in one of Amazon's local fulfilment centres and distributes them across Europe.
MCI – Multi-Country Inventory will ship your FBA stock to several Amazon distribution centres across Europe.
Pan-European FBA – This allows you to send your products to a designated Amazon fulfilment centre and they will handle European distribution according to current demand levels.Remember, pan-european FBA is not available from the UK since Brexit and can only be handled from other European countries.
So, just to quickly recap:
Go to Amazon.co.uk to create your UK seller account. Your professional US account can be linked with the UK one to manage all sales from the same place in Seller Central (if you find it feasible);
The registration process involves proving your identity, so include your passport or driver's license, current address, bank statements and a few business registration documents;
Set up two-step registration to protect your account – Amazon will send a code to your registered phone number via SMS, voice message or through an app;
Build your listings – the Build International Listings tool can help to synchronise your listings across all the markets you're currently in;
Fulfil your UK orders either by shipping goods yourself to your respective customers or by taking advantage of one of Amazon's FBA options.
FBA selling from USA to UK
FBA or Fulfilment by Amazon is the best way to make your products accessible to UK/European audiences. All you need to do is send your inventory to a European Amazon fulfilment centre and having a dedicated Amazon team take care of distributing or delivering the right order to the right customer.
This means much faster turnarounds and better customer service at the end of the day, although there is a fee involved. As we touched upon earlier, there are multiple options to consider within FBA – such as PAN-EU which will see you paying the local fulfilment cost only, even if your orders are shipped to a different European marketplace. Alternatively, you may go with EFN, which lets you store your products in a designated fulfilment centre where you will only be selling in other European markets once you have localised your listings according to different countries.
You could also send your listings to several fulfilment centres across Europe to offer quicker deliveries to your customers, that is, if the idea is to ship to several European locations at once.
Common questions from US sellers wanting to sell on Amazon UK
How useful is Amazon FBA?
Amazon FBA can be an incredibly cost-effective solution, especially for US sellers looking to sell here. While it may depend on your total number and type of products as well as your business model, to fully understand the benefits – choosing the right kind of Amazon FBA is essential. Amazon provides extensive guidance in this regard.
Do I have to register VAT?
VAT must be registered in any country you want to sell in. Since your products will be getting imported into the UK, you must comply with local customs laws and the various laws and regulations applicable to that country. Also, you'll be storing and selling goods in that country, so VAT registration is mandatory.
Will Amazon help me register VAT?
Yes, Amazon has a dedicated service which helps you with VAT registration, as well as filing VAT reports and submissions, which can all be done within Seller Central. As a US seller, you can use the service to sell within the UK, Czech Republic and Germany for an annual fee of €400 per country. All you need to do is provide business documentation and banking arrangement details to get started.
What are Amazon FBA unified accounts?
Once you successfully register for an Amazon UK account, you can sell not just in the UK but throughout Europe, courtesy of an Amazon unified account. Even though you'll initially be choosing the UK as your 'source marketplace', you'll be able to sell your inventory across Amazon's French, Spanish and Italian marketplaces as well. All your orders will pop up in the same place in your account, making it really simple to manage and promote sales across multiple EU regions.
Closing thoughts
Selling on Amazon UK as a US seller isn't all that complicated once you know what the initial steps are. Chris and his expert Amazon team are always on hand to provide further guidance.