Amazon Packaging Requirements on FBA
Since Amazon is the largest global marketplace on the planet, it makes sense to make it your go-to place for selling goods and services. However, if you want to sell on Amazon, then you need to be familiar with one of the most popular methods of Packaging for amazon: Fulfilled by Amazon (FBA)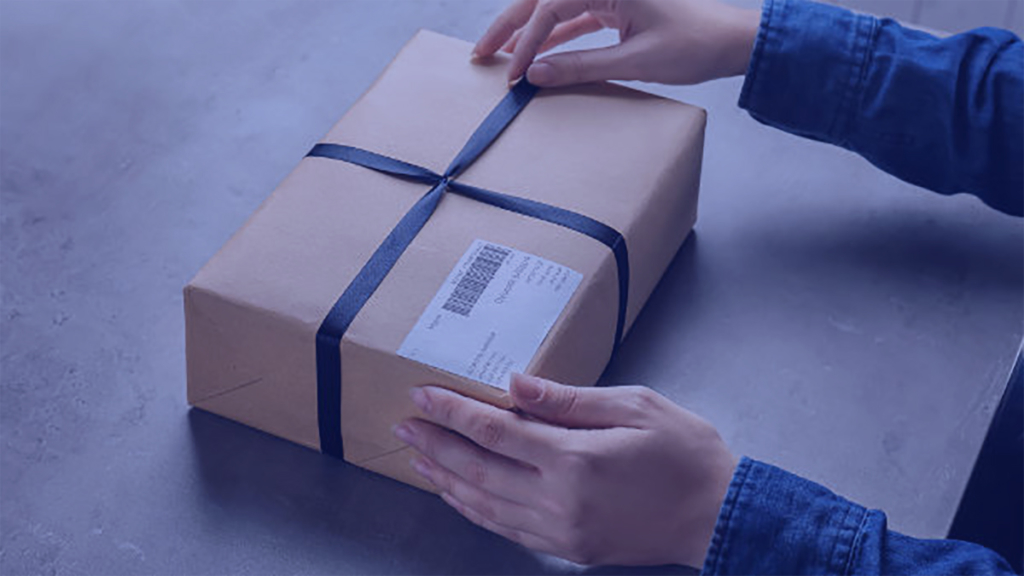 Why choose FBA for Amazon packaging?
That's easy:
Amazon is capable of getting your goods to your customers in a much quicker, more efficient and hassle-free manner than you possibly could on your own.
Amazon also takes care of all the order processing, picking, packaging and shipping so that's maximum points for convenience right there! It's especially useful when you want to sell multiple small items.
Using FBA means Amazon will deal with any customer queries or complaints directly, that is, those related to returns, refunds, delivery timelines, etc.
FBA automatically gives you access to Amazon Prime sales, allowing your customers to get their products the very next day, which means more business for you.
Your customers enjoy free shipping, so that's more business growth for you.
You even have the luxury of processing orders from a sales platform other than Amazon (sounds odd, but Amazon does offer the option in case you want to take a break from them!).
FBA also grants you access to Amazon Prep service where Amazon will take care of your product packaging.
You have the option of having your supplier send products straight to Amazon, so you'll never have to worry about handling any goods.
No signup fee involved!
Making sense of FBA poly bag requirements & general packaging for Amazon requirements
It's perfectly okay to get overwhelmed by the sheer number of Amazon FBA packaging requirements at first. However, if you break them down into categories according to the type of product and shipment, then things get a lot easier to understand.
Here's how we recommend you go about it:
General packaging for Amazon requirements
Every unique product/unit (e.g. according to size, shape or colour) must have its own FNSKU (Fulfilment Network Stock Keeping Unit). This is how Amazon identifies it as a unique product sent to its fulfilment centre.
Every product must clearly show a scannable barcode on the exterior with readable numbers that can be accessed easily. We'll be covering Amazon barcode requirements for FBA in detail later on in the article.
You may either use Amazon's own barcodes such as FNSKU or ASIN, or manufacturer barcodes such as ISBN, EAN, UPC or GCID.
Any existing barcodes on the shipping boxes' exterior must be made unscannable; the redundant code can be covered using tape or a black felt-tip, ensuring that an older or incorrect barcode is not scanned by mistake.
Every unit, and this includes multiple volume book sets, needs to be contained using a single and secure package.
Products/units may not include any multiple pieces which require Amazon to assemble them before shipping them out to your customers.
Any units which are not contained using secure packaging must be secured using tape.
Footwear needs to be packaged with none of the shoe material showing or exposed, and this can be done using either boxes or poly bags.
Poly bags should show a suffocation warning – we'll also be covering Amazon FBA poly bag requirements in detail in just a bit.
What are the approved packaging materials?
Amazon will gladly provide packing materials which means all their packaging requirements would be automatically met. This means you can acquire Amazon-approved boxes, poly bags, stretch wrap, bubble packs, and so on.
The courier you are using to send your products to Amazon's fulfilment centres can also be used to acquire these packaging materials.
FBA-approved standard boxes
In order to ship to Amazon FBA, you can't just use any box. The requirements here are:
200BH (burst strength)
ECT-32 (edge crush test)
B flute
Regular slotted carton
FBA-approved packaging materials
This includes:
Air pillows
Full paper sheets
Bubble wrap
Foam sheets or cushioning
FBA general labelling requirements
The labels you're going to use for Amazon FBA must comply with the criteria below:
All product labels must include the very same product title, verbatim
Label length is limited to 50 characters
Do not use all "CAPS" but capitalise the first letter of every word (like a subtitle or heading)
Do not use symbols and special characters
Do not use any promotional titles
More information about labelling here
Selling FBA items as sets
If you are selling any units as sets then you need to mark them as sets on the packaging, and clearly label them to the same effect. For instance: "Part of a set – keep together" or something along the lines of "Sold as set". Also, you need to seal the units properly so that they cannot be separated even if someone does so by accident.
Selling FBA items as boxed units
You may need to ship boxed items to Amazon's FBA warehouses, in which case, the following instructions apply:
All boxed units need to be 6-sided and should have openings that are not easy to open and/or should not open easily on their own;
If you believe the boxed units can easily be opened or be opened on their own, then you must use adhesives and/or staples appropriately;
The box should be robust enough to not collapse if it is subjected to moderate pressure on any of its sides;
If your boxed units have perforated sides/openings, they need to pass the 3-foot-drop test – that is, one drop test on each side and one on a corner;
If your units do not pass the test, you need to place them in a poly bag with a clear suffocation label or warning;
Boxes having any multiple-sized items must not be longer than 25" on any side. However, you may exceed this limit if the box has any oversized units measuring longer than 25";
Boxes are not to exceed the standard 50 lbs. (22.7 kg) limit unless they have one single oversized item which exceeds 50 lbs.;
Boxes with any jewellery or watches must not weight more than 40 lbs. (18 kg).
Case-packed products for FBA
If you're sending any case-packed products to Amazon's FBA fulfilment centres, then your items must meet the criteria below:
Any items packed into a box must show a matching SKU and condition; in addition, it must be packaged by the manufacturer;
Boxes containing the same product or item must contain equal quantities of it and also contain a maximum of no more than 150 units per case;
Amazon FBA fulfilment centres will scan one unit at a time from each box, after which the box will be placed in their inventory;
In some instances, multiple case packs may be put into a larger box (master carton), with the above requirements applying only at the case pack level.
Hertes a comparison between individual v case packed items
What are the Amazon FBA poly bag requirements?
Amazon FBA's poly bag requirements are fairly straightforward as well:
Poly bags having a 5" opening or larger (measured flat and not inflated) must have a suffocation warning attached as a label or printed on the bag itself;
Amazon has very precise 'minimum suffocation warning' requirements for label print size which correspond with the length and width of the bag;
Each poly bag must be at least 1.5mm thick and fully transparent;
Each poly bag must clearly show a barcode/XOO-label scannable through the bag; alternatively, you can have an ASIN or XOO label on the outside of each bag;
Each poly bag must be fully sealed;
Your poly bag or shrink wrap must not protrude by more than 3" beyond the product's dimensions.
You may also use alternatives to poly bags as long as they meet the above requirements. However, many sellers opt for environmentally-friendly plant-based poly bags or biodegradable poly bags.
What are the Amazon barcode requirements for FBA?
All products you send to Amazon FBA's fulfilment centres must have a single, scannable and accurate barcode so that the designated Fulfilment Centre can easily identify and register them upon arrival. Amazon needs to clearly read your product's barcode but if they can't, they will run into unnecessary problems like determining what kind of item it is, where it must go, who it belongs to, etc.
Therefore, understanding Amazon barcode requirements for FBA ensures that your customers get their product on time.
The way Amazon barcode requirements for FBA work is that Amazon FBA will distinguish between products you have either labelled yourself or those which already have an eligible manufacturer barcode (also referred to as commingled inventory). There is also a third option which may be helpful.
You can use three types of barcodes depending on what the item is:
Manufacturer eligible barcodes which include UPC, JAN, EAN, ISBN or GCID
Amazon seller barcodes like FNSKU
Transparency authenticity code – this is a brand owner barcode only and might be needed to protect yourself from counterfeits
You can read about them in more detail here and read more about your barcodes guide on amazon here
Closing thoughts
The collective subject of Amazon Prep service, Amazon barcode requirements for FBA, general packaging for Amazon, and Amazon FBA poly bag requirements is a very broad and expansive one.
We recommend consulting with one of our Amazon marketing experts to fully understand the requirements which apply to you, ensuring a speedy packaging, shipping and delivery process.