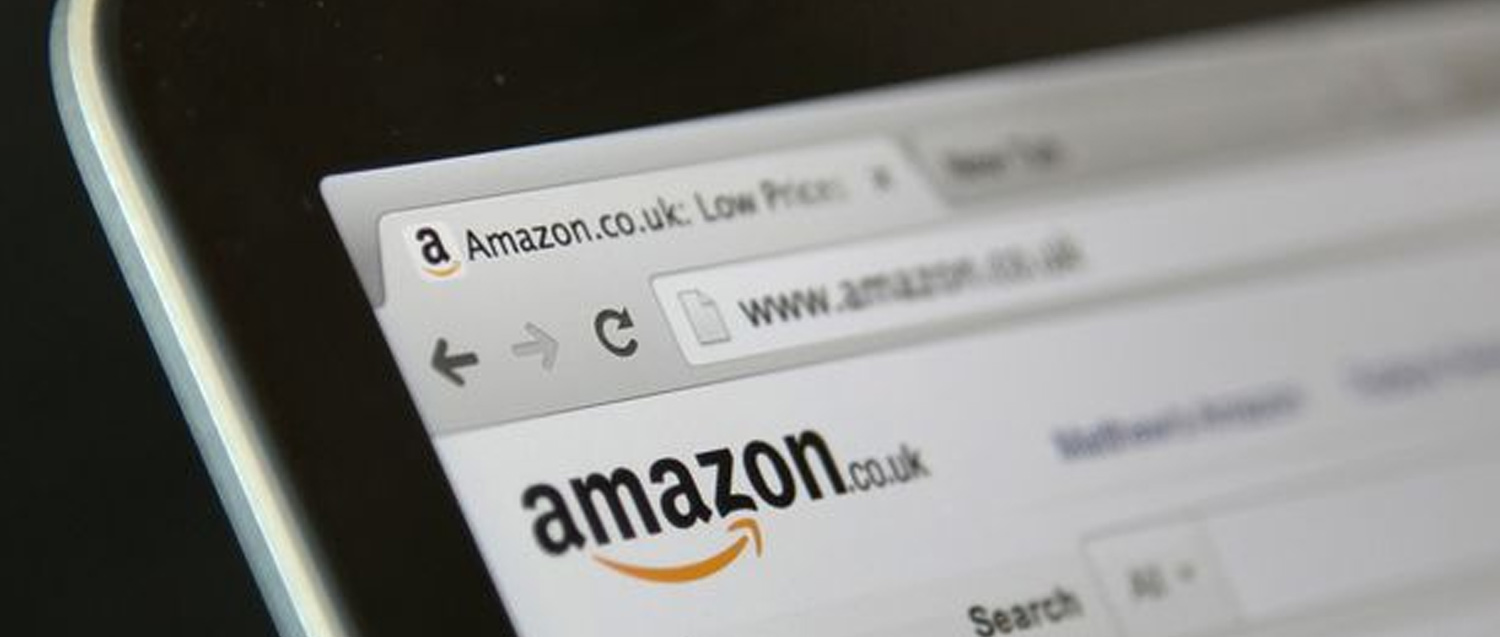 If you think selling on Amazon is a "set it and forget it" type of affair, then think again: without a thoughtful strategy devised by a professional Amazon marketing agency or daily management done through a seasoned digital marketing Amazon team, your latest "hot product/service" will only be hot for so long.
Amazon has more than 310M active users, which means if you have an eCommerce business where you depend on revenues through mostly online sales, then you really need to consider selling more on Amazon when planning your business model.

Unless you're taking advantage of the full range of seller-friendly services on Amazon, you're essentially missing out on some very critical revenue opportunities – which means it's only a matter of time before your competitors outdo you.
What "successful selling" on Amazon looks like
At the start of the article, we referred to selling on Amazon as much more than a "set it and forget it" affair, because in truth, it is much more than that – the smartest companies, no matter what their budget or scale, are working with a full service Amazon agency to chalk out a robust selling strategy and seek the advice of a marketing services agency, because their competitors are doing everything possible to outrank, outdo and outperform them in every sense of the word.
Managing your Amazon listings takes a lot more time and dedication than most companies would like to acknowledge. For example, from strategies to increase product ranking and keyword research for Amazon ads to earning 5-star reviews and creating product listings that convert easily – smart sellers know that selling more on Amazon requires the expertise of an Amazon marketing agency.

To better explain why it has become absolutely necessary in this day and age to work with a digital marketing Amazon agency, here are top five reasons to help you see the complete picture:
Top 5 reasons why you should work with an Amazon Marketing Agency
Amazon offers different types of ads to sellers – so, depending on your underlying business goals, you may need to use one or a combination of the following ad types:

• Sponsored Display
• Sponsored Brands
• Sponsored Products
• Amazon Stores
• Additional ad options like Amazon Fire TV exposure and Video Ads

1. Amazon ad type's are more ecommerce centric to fit your
needs and goals
A seasoned marketing services agency for Amazon sellers known which type of Amazon ad is ideal for your business and main objectives – each of the above ad types is ideal for a certain type of goal. Your Amazon marketing agency may also run customized Amazon ad campaigns, in addition to choosing any one or a combination of the above ad options to fully cater to your goals.

Working with a full service Amazon agency is critical to choosing the right type of ad to reach your individual business goals. Given the years of experience and the sheer number of accounts handled by an Amazon marketing services agency, they are experts in helping you come up with the right advertising campaign strategies based on your business and audience type as well as the goals you've set out for yourself. They know how to use the right type of ads to make them work to your advantage.
Even if you're a relatively new seller and haven't set out any goals for now, an Amazon marketing agency will sit down with you to discuss your vision, and then set short as well as long term goals accordingly.
When working with a digital marketing Amazon agency, creating ads on Amazing has never been easier or more exciting – you get to see how it all comes together, and once you've learned the ropes, you will be in the driver's seat as you watch your sales go through the roof. Of course, this doesn't mean that your Amazon marketing services agency will leave you entirely on your own to plot a future course for success just because they've set up ads for you – they will continue providing extensive support in running each campaign, monitoring it around the clock and measuring success.
Whether you're a first party seller on Vendor Central or a third party one on Seller Central, all the critical analysis will be undertaken by your full service Amazon agency to not only ensure successful strategies but to also leave you more time to focus on other areas of your business.
2. Product listing and ads optimization
There's a good chance you're already aware of this: keywords are everything on Amazon. It's one of the "keys" to ensuring that your product gets discovered and stands out proudly against hundreds to thousands of other products. If you've heard of Amazon's A9 algorithm, then you know how it decides whether you're product listing will appear on the first page of search results or not. So, it's important to stay on the algorithm's good side!
While there are a variety of cheap keyword tools available online (some are even free) which you can use to download high-ranking keywords, nearly all of them are not built around your business – what this means is that you will have a generic group of keywords to try your luck with them, but there's no guarantee whether your products will land on Amazon's first page of search results.
A digital marketing Amazon team, on the other hand, have search engine optimisation specialists among their ranks who are not only well-versed in how Amazon brand guidelines work but also have many years of experience helping both Vendor Central and Seller Central vendors find their way on the platform's first page of results. This step alone – hiring a full service Amazon agency – will absolutely work wonders for your online sales.
As p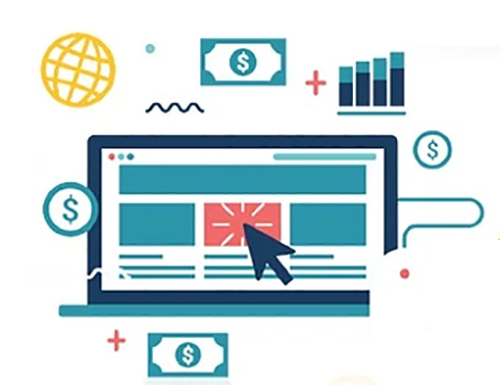 art of these ad optimization services, you will see and learn how specific areas of your account are optimized in order to help you rank high, such as:

• Product title, description and image
• Backend and longtail keywords ("search terms")
• Customer reviews & feedback
• Advertisements
• Off-page Amazon content
• Competitor analysis
• Pricing
• Fulfillment choice
And so on – all these areas are a part of the eCommerce giant's search engine optimization – the more optimized these areas are, the higher your listing will rank.
A common term which often comes up when we talk about Seller Central and Vendor Central accounts is CPC (cost-per-click) – unfortunately, most sellers treat each item they're selling as a single business entity. For selling more on Amazon, you need to see the bigger picture and formulate your selling goals collectively based on price, sales, weight and traffic.
Easier said than done, right? It's understandable that sellers are dealing with a lot of different aspects of Amazon selling. As such, handling ads on a day-to-day business and attempting to optimize every ad is a very time-consuming process. You can always try to bear it all on your shoulders alone but a marketing services agency specialising in sales and marketing services on Amazon can really take that load off and provide the necessary guidance, so that none of your efforts go in vain. After all, when we talk about selling more on Amazon, we can't go about it in a "trial and error" sort of way – everything has to be precise and fine-tuned according to your product type and the kind of people who may be interested in buying from you.
An Amazon marketing agency, therefore, will work on every aspect of crafting your ads using their own in-house technology and expertise – organizing and setting up the layout of your product listing images, among other things. This way, you're not only saving plenty of time by not engaging in tedious tasks, but also having way more time, energy and resources to dedicate towards growing your business.
To be honest, the majority of both Vendor Central and Seller Central account holders have a tough time understanding or even fully capitalizing on Amazon's A9 algorithm – but with an Amazon marketing agency on your side, you can easily find and target the right keywords to keep your product listings on the first page of search results.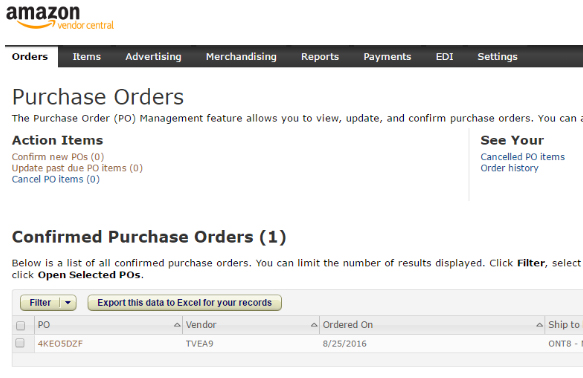 3. Competitor analysis and reports
No Amazon ad strategy is complete without the right competitor analysis – neglecting or overlooking your competitor's ad strategies can prove to be a dire and often fatal mistake, because it will indefinitely cost you the first page of Amazon's search results.
So, it's critical that you're aware of the keywords your competitors are ranking for, e.g. because you need to outrank them on the same keywords! A digital marketing Amazon team will help you utilize competitor analysis to:
• Utilize the data collected and consider incorporating some of the strategies your competitors are in order to outrank them. In fact, through the use of an innovative analytics tool, they can even show you the exact keywords to rank for and use them throughout key areas of your product listing.
• Find the blind spot – your competitors will often be missing certain keywords and by incorporating these original keywords into your own listing, you will appear in search results where your competitors' listings are nowhere to be found!
• Come up with competitive pricing once you understand the strategies your competitors are using to sell their listings. Not only that, but you can also check what other brands are offering to win over audiences – so you can make the same offer more enticing to make those sales yours. All's fair in love and sales, after all!
These are just a small handful of examples from many through which an Amazon marketing agency will help you use competitor analysis and reports to meet your goal of selling more on Amazon. Knowledge is power – it is always exciting to not just know more about your product but especially stay in the know about how your competitors are edging ahead. By understanding what other sellers on both Vendor Central and Seller Central are doing, you can come up ways to stay a few steps ahead of them, and even beat them at their own game.
4. Thorough understanding of Amazon guidelines
With millions of Vendor Central and Seller Central as well as buyer accounts from all over the world, Amazon brand guidelines is something every seller must be well-acquainted with. They exist to ensure that every action you take (or your buyers) is regulated. It's also important to understand that if you end up breaking any of the rules, regulations or guidelines set by Amazon – even if it was by mistake – you will be considered guilty and legal proceedings will ensue, unless you can prove your innocence; keyword being "prove".
So, for instance, if anyone registers a complaint against you due to non-compliance or Amazon flags you as a rule-breaker, your account may indefinitely be suspended. And, that's just the beginning. You will then deal with the monumental and frustrating task of filing a dispute to explain your side of the story. You will certainly get a chance to appeal and explain your position – unfortunately, the business days and revenues lost due to the account suspension is something you'll never get back.
Amazon is a fiercely competitive marketplace – but then again, that's not surprising to know because it is also the largest eCommerce platform in existence today. Unfortunately, something like the black SEO tactics used by your competitors can cause an account suspension, particularly if you don't have the proper protection in place.
Partnering up with a full service Amazon agency means that you will already have a proactive plan and approach in place to deal with all such threats. A seasoned Amazon marketing agency will be willing to provide you an Amazon brand protection team – experts who are highly experienced in pinpointing red flags for black hat SEO tactics directed at your account. Even if you do land in hot water for whatever reason, they will have your account reinstated at the earliest to minimize losses, because they will already have the evidence in hand to keep your brand name in the clear.
On a final note in regards to Amazon guidelines: the eCommerce platform giant is always updating their site to help boost sales for their business – unfortunately, many of these changes are not communicated directly to Vendor Central or Seller Central accounts. In fact, just keeping track of them might prove to be very costly and even headache-inducing.
Fortunately, with an Amazon marketing agency working alongside you and your team, you will always stay up to date on the latest Amazon updates, developments and news as they happen. This will help you better understand the marketing, finesse, resources and strategy needed to make your listings successful.
5. Create "SMART" goals
In addition to helping you choose the right ad types (as discussed in reason #1), your Amazon marketing agency will help you identify key goals, whether you're a Seller Central or Vendor Central seller. For example:
Are your goals only around increasing sales? Do you want to expand your target base? Are you looking to retain existing customers and boost brand loyalty? Do you want a specific product listing to be more popular?
Your digital marketing Amazon team will help you answer all these questions and much more – based on the answers, they will create SMART goals to achieve in a specific timeframe: specific, measurable, attainable, realistic, and timely. They will advise and guide you at each stage of the process – from launching and monitoring the campaign to gathering key data in order to measure its effectiveness, and make any adjustments if necessary.
This is where the beauty of working with a marketing services agency really comes into its own because you essentially have a dedicated digital marketing Amazon team at your command to help with:
• Setting goals
• Optimizing all product listings with the right keywords for ads and content placement
• Monitoring keywords performance to ensure you are always ahead of your competitors
• Foresee and effectively mitigate any risks and/or challenges such as account suspension/reinstatement
• Ensure that you are ahead of the sales curve and outranking your competitors
Being a Vendor Central or Seller Central brand means that part of your revenues may also be reserved for websites and social media advertisement and marketing as well as other forms of paid advertising, to generate more popularity around your products. By hiring a trusted Amazon marketing agency, you can easily build and supervise Amazon product listings to free up more resources, time and energy on other core areas of your business.
Most business owners, including Amazon sellers, say that time management is, in fact, the key to successfully running any kind of business. With that said, circumstances do change suddenly at the drop of a hat and you find yourself dealing with unforeseen events, no matter how thoroughly you've planned the entire day or even year! These 'unforeseen events' have a tendency to really throw you off track, and it's something you can certainly do without.
Unloading all these Amazon-related sales, marketing and ad strategizing aspects of your workload to a professional Amazon marketing agency affords you more time and energy to focus on growing your brand, developing new products, and even come up with ways on improving your advertising channels.
Amazon marketing trends and search engines are continuously evolving – keeping up with every single change can not only be very cumbersome and impractical but also have a major impact on how successful you are as a Seller Central or Vendor Central seller. At the end of the day, working with a full service Amazon agency will not only lead to selling more on Amazon and seeing your business grow as a result, but also achieve that critical work-life balance in order to remain competitive as a brand. All work and no play makes Jack a dull and unmotivated Amazon seller!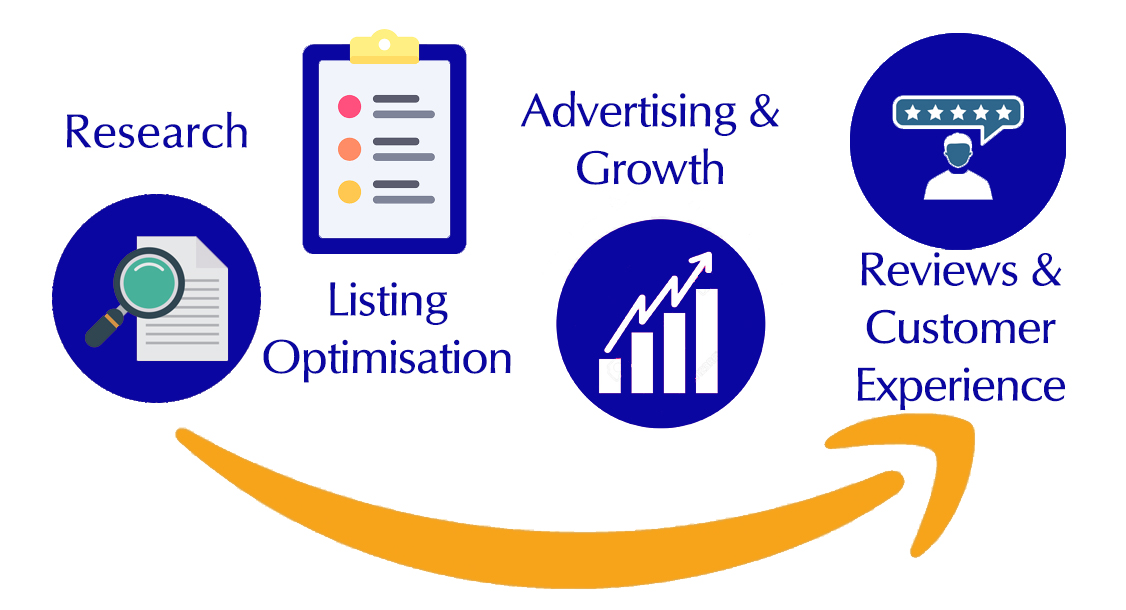 Why work with Chris Turton eCommerce as your Amazon Marketing Agency?
Chris and his team of highly driven digital marketing Amazon experts offer brand building solutions for both Vendor Central and Seller Central account owners.
Our in-house team of passionate, motivated and 'never give-up' Amazon marketing specialists work closely with your internal team to help you achieve all of the above and much more. We are truly a full service Amazon agency, collaborating proactively with you on a project management level. Navigating the complex minefield of Amazon's retail environment is not something you should be doing on your own, particularly when we talk about paid-per-click (PPC) advertising, barcodes and optimizing your product listing pages for SEO.
Unlike other businesses who claim to be a "full service Amazon agency", we do not charge any retainers or sales commissions – our highly transparent hourlie model allows for close communication and collaboration, and does away with any wasted resources.
What may initially seem like a very daunting and intimidating task can be incredibly easy, straightforward and fruitful – by working with our digital marketing Amazon. In fact, we helped one of our clients discover untapped potential due to which their sales grew by 300% as a result!
Our specialty lies in helping Amazon sellers grow their brand and maintain a robust marketplace strategy to enjoy a dominant position. Whether it's dealing with Amazon guidelines and day-to-day account issues or long term brand growth plans, we are truly a full service Amazon agency you can bank on.
To date, we have handled over 30 active Vendor Central and Amazon Seller accounts, including multiple Magento, Shopify, and WordPress sites, as well as eBay and other marketplaces. We pride ourselves in working with clients who have a combined turnover of £5.5M a month on Amazon, creating 6-figure sales for them in a relatively short span of time.
The vast majority of clients we work with have seen a 196% average year-over-year growth in their existing seller accounts with an average reduction of 40% in ACoS after just 3 months. As evidenced by the snapshot below, we helped grow one of our clients – who was a completely new seller – to a £873,000 turnover within 12 months, using a powerful and effective mix of digital marketing Amazon strategy, advertising and search engine optimization.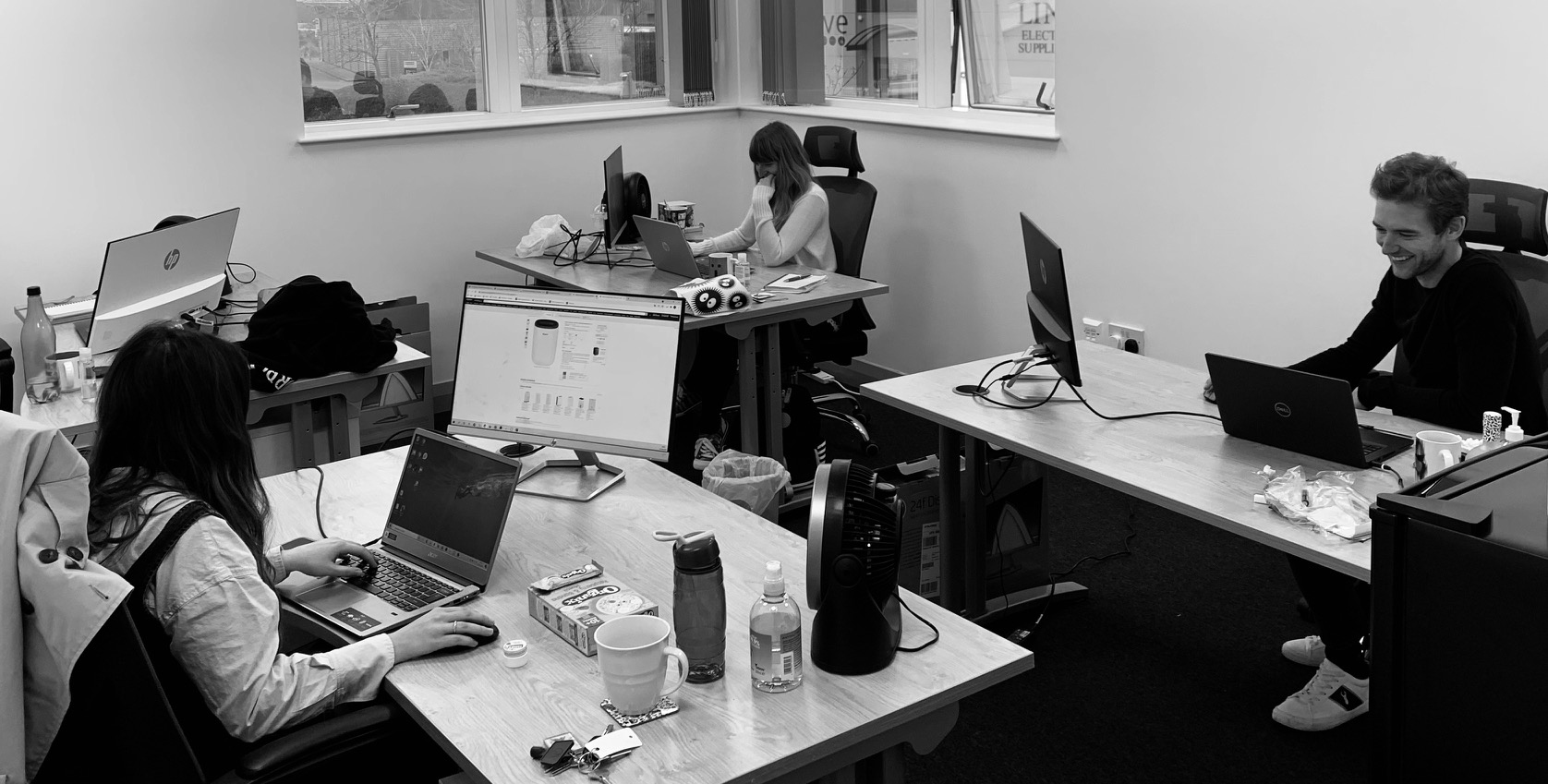 As a professional and well-established Amazon marketing agency, we deliver real value at a very competitive price. Let's get connected for a free initial consultation to help you dominate the largest marketplace in the online space.