How do I Increase my capacity inside Amazon FBA?
Amazon has introduced a new FBA capacity management system, soon giving sellers greater capacity limits, and providing better predictability as well as control to have a higher capacity limit whenever needed.
These changes mean that sellers will have much better control and visibility over capacity limits so that they can improve the planning and management of both their inventory as well as supply chain.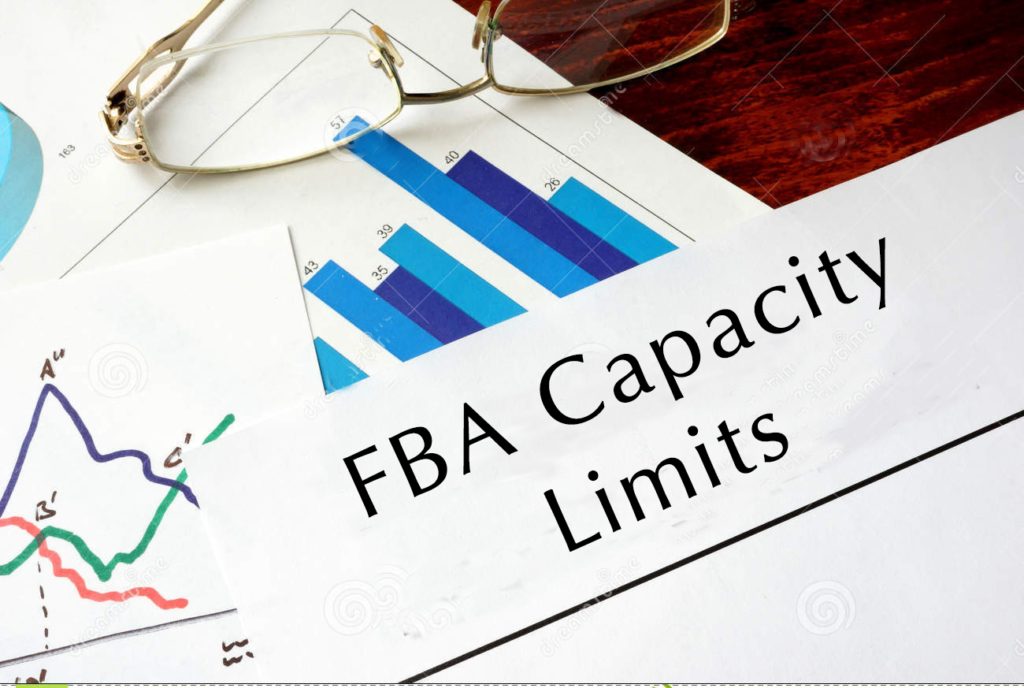 Is the new Amazon FBA capacity limit live and what does it improve on?
Amazon's plans to simplify FBA capacity limits for sellers' businesses will go into effect on March 1, 2023. The weekly restock limit and quarterly storage limit will be replaced with a single monthly capacity limit per storage type – giving sellers improved predictability and control over their inventory.
It looks like Amazon has responded to sellers' feedback, with a view to provide improvements in the new capacity management system across four key areas:
Single, month-long capacity limit on FBA
Amazon has directly responded to sellers' feedback, where the latter claimed that weekly restock limits was making it unnecessarily difficult to plan the volume of inventory to procure and manufacture. Furthermore, navigating through two sets of limits – storage limits and restock limits which are measured differently – was getting to be confusing and cumbersome for nearly all sellers.
The revised FBA capacity limits will address these pain points directly by offering just one monthly limit to help sellers determine the volume of inventory to send to and store at Amazon's fulfilment centres.
Capacity limits will be announced in the third full week every month through Seller Central's Capacity Monitor and via email notification as well. Like the restock limits which currently exist, capacity limits take into account inventory on-hand in fulfilment centres and shipments sellers have already created but not yet received. So, most sellers will now be able to access greater capacity volumes than they ever did.
More information on FBA capacity limits can be found here.
Sellers can now plan three months in advance through estimated capacity limits
Apart from the higher capacity limit set to go into effect in March, Amazon will also offer estimated limits for the month of February and March to help sellers plan much better over the long run. Amazon will forecast the space and labour needed to provide those estimates, although they may vary up/down according to how efficiently sellers are able to use their respective capacity – as measured by the IPI (Inventory Performance Index) score.
Sellers will have the chance to request a higher limit
With the new Capacity Manager, sellers may request extra capacity according to a reservation fee they specify. Requests are going to be granted objectively, starting off with the highest reservation fee per cubic foot until all the available capacity has been exhausted.
When Amazon grants additional capacity, your reservation fees will automatically be offset by earning performance credits from the sales you generate through the extra capacity. Performance credits will offset up to 100% of the reservation fee, so you won't have to pay for the additional capacity, that is, as long as your products continue to sell through.
Amazon's goal is to offer sellers more control over the maximum space they can have while limiting unproductive or unneeded use as much as possible. They have already piloted this feature among select US sellers and believe that on launch, it will be expanded to allow all sellers to request higher FBA capacity limits. You can learn more about the Capacity Manager here.
FBA capacity limits (volume vs. units) to better reflect capacity usage
Amazon will be setting capacity limits and measure sellers' inventory usage in cubic feet (and not by number of units), which will better represent the capacity their products utilise in fulfilment centres and transportation vehicles. However, Amazon understands that many sellers simply prefer planning according to the number of units, and so, will also display inventory usage in units – hence, providing an estimate of the total number of unit-specific cubic volume capacity limits that will be permitted.
Like the storage limits which are currently in place, overage fees will apply only if your on-hand inventory in the fulfilment centres exceeds the respective centre's capacity limit (this doesn't include open shipments). Overage fees are calculated according to the highest estimated/confirmed limit Amazon provides for the given period, and helps to prevent excessively high inventory levels. They will probably not impact sellers who are maintaining healthy inventory levels to begin with.
FBA capacity limits are set out according to seller's IPI scores, along with other factors like shipment lead time, sales forecasts for the ASINs, and fulfilment centre capacity. If you visit your FBA Dashboard on Seller Central, you can view the capacity limits which will be going into effect from March 1 and the current estimated limits.
This is all great – but can I get around FBA restock limits?
While there are ways to do this, we would honestly not recommend them to anyone as it can harm your account in the long run. You might find online forums and certain online resources which speak of "hacks" to sidestep around FBA restock limits but there's no guarantee that these will work – again, we'd never recommend using them!
Here's a legit solution, however: send your FBA shipment to a 3rd party warehouse. Once your product arrives, you can send it to the 3rd party fulfilment centre by creating a new shipment plan. Keep in mind though that this would add to your overheads as, unlike Amazon's fulfilment centres, a 3rd party warehouse will charge you for any services rendered.
Even when you store your products in a home basement or private warehouse for the time being, you will eventually have to ship them to Amazon, which costs money!
Closing thoughts
With the increased capacity limits coming forth in March 2023, it's still important for sellers to track their FBA restock limit as it is one of the keys to running your Amazon store without hiccups. FBA inventory and shipments are something that need to be handled very proactively so that you're well-prepared to deal with any cuts.
In the meantime, what you can do is focus on increasing sales and improving your IPI score as that will allow you to attain a higher restock limit when Amazon reviews it.
Want to know everything about the upcoming FBA capacity limit and how it might impact your day-to-day activities? Chris and his expert Amazon business team are just a phone call away.