How to manage Negative Product Reviews on Amazon
First up: Why you don't need 100's of reviews on a product
Great reviews are critical to any Amazon seller as it helps built trust around their brand and steadily improves sales over time. However, if they ever get hit by a negative product review or two, they start fretting over the poor ratings, thinking "this is it" for them.
Relax – there's no need to panic as long as you know how to respond to negative reviews as a brand – but before we shed light on that, we want to quickly discuss why you don't need 100's of reviews on a product to even begin with.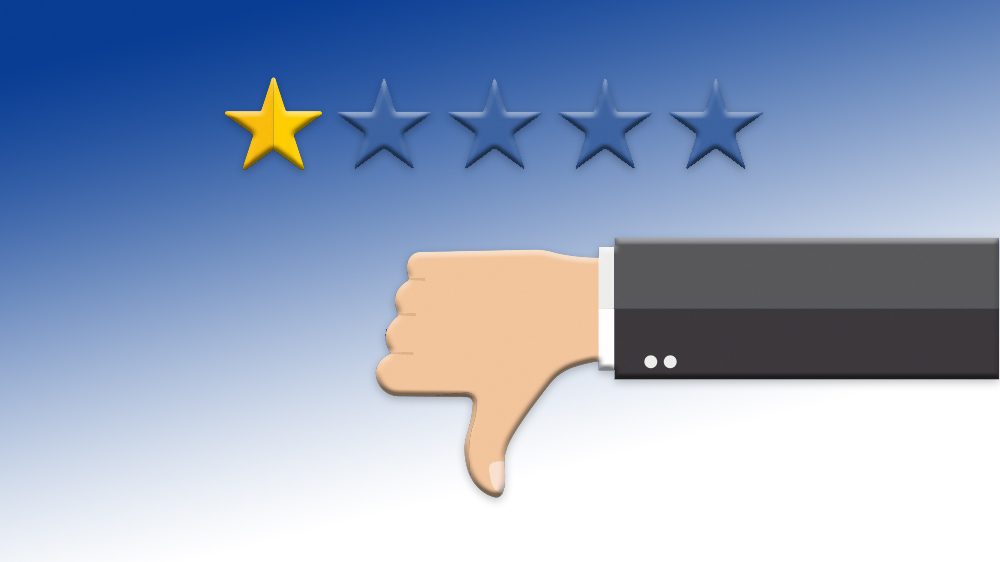 Even a few reviews is a good starting point – it will generate the kind of interest and buzz around your product that will steadily bring more people to your listings page. In this report, for example, more than 1.5m eCommerce product pages were analysed for buyer activity, and it was revealed that when visitors read at least one review, they were 76.7% more likely to convert.
Reading even a single review boosts buyer confidence; confident buyers are far more likely to convert than someone who reads zero reviews and has no idea what to expect after buying the product.
So, in conclusion to "why you don't need 100's of reviews on a product", it's safe to say that you need at least a few reviews – naturally, the more the better – but you definitely don't need hundreds and hundreds of them to prove your product's worth. Besides, people will likely not bother reading pages of reviews and instead just browse through the first few before making a buying decision.
Now, these reviews need to be mostly positive but if they are not, we'll show you how to respond to negative reviews as a brand and how to remove 1 start reviews, if it comes to that.
How to respond to negative reviews as a brand
Before we get into the nitty gritty of 'how to respond to negative reviews as a brand', we should take the following into account:
Even though discouraging, negative reviews can potentially offer important opportunities to highlight the positives of your product while communicating directly with the reviewer and building a relationship to foster better customer satisfaction in future;
Always respond to negative reviews with a personal touch, showing consideration and empathy for the reviewer's not-so-good experience;
Borrow the expertise of an Amazon marketing agency that can help you with Amazon reputation management – their dedicated staff can help you manage and respond to negative reviews before they escalate and become a major issue for your product listing as well as brand name.
With this said, before responding to any negative or 1-star reviews, it's important that you do some research beforehand. For example, does the review look suspicious or not appear genuine in some way? Does it go against Amazon's strict guidelines around reviews?
Spotting suspicious looking reviews
If the review violates Amazon's guidelines, then you can outright ask them to remove it without ever contacting the reviewer. If you feel the review has violated Amazon's community guidelines, for instance, you can use the 'Report Abuse' link on your product page to have them remove it. You can also get in touch with Amazon Seller Support, providing the date and time of the review, the product ASIN, the reviewer's name, the alleged rule violation, and review link.
Not sure how to spot a fake or suspicious-looking review? Here's how:
You see a sudden rise in the number of negative or positive reviews
You notice language that is remarkably similar across recent reviews
You see suspicious or 'spammy' reviews on the reviewer's profile which they left for other products
You see questionable reviews posted at around the same time
There's no information about the product in the review or it is about a product completely unrelated to you
Performing an Amazon review analysis
If you have ruled out the above, then you need to focus on why the negative review was left in the first place. Did the reviewer not use the item as intended? Did they get the wrong item? Was the quality not as expected or not according to what it says in the description? There could be any number of reasons.
An Amazon marketing agency can perform an in-depth review analysis of a negative review within a relatively short span of time to help you take the appropriate action. This is important because:
It helps you improve existing products – Try to find any common patterns or themes across negative reviews. Are most people talking about design flaws or questionable quality? Maybe it's time to sit down with your supplier and work on a strategy if the issue is widespread enough.
It allows you to improve product detail pages – Perhaps, the negative reviews are being left because of a product listing issue? Were the buyer's expectations not met either due to misleading images or an inaccurate description? Double check the finer details and consider involving an Amazon agency early on in the process. An optimised listing with professional photos, for example, are two very effective ways of keeping negative reviews at bay.
It paves the way for new product ideas – Since Amazon buyers have gotten very smart and savvy over the years, you can actually uncover a lot of potentially useful information which you can use to conceive new product ideas. For example, if you see comments containing "It would be better if this had…" or "I wish this had one of those…", then these are sure signs that people are begging for improvements! You could even get your Amazon agency to perform a review analysis of your competitor's products to utilise potential weaknesses.
Contacting the buyer
One way of contacting unhappy buyers is to use the Brand Dashboard from your Seller Central account. This is a common way for many sellers to address negative reviews, especially when we talk about how to remove 1 star reviews, although the messages cannot be personalised. You can only use email templates through direct Buyer-Seller Messaging.
Furthermore, you need to be a brand-registered seller.
If you were to ask us, we would honestly recommend sending a personalised response. In this age of instant-everything, customers are expecting instant gratification too, particularly when it comes to post-purchase support and communication.
The first thing you want to do is acknowledge the issue – let your buyer know that this is not acceptable by your standards and that you are sorry they had to go through this experience. This response is not just for the affected buyer but for everyone else who is a potential buyer – it lets them know that you are a brand that cares about the buyer experience. So, you could always resort to the email template response to save time, but that might make your brand look generic, impersonal, and one that does not care. Well, that's how potential buyers will see it, anyway.
Carefully responding to a negative review with a personalised response can go a long way to boost sales and buyer retention rates. Many people are, in fact, willing to change their negative review to a positive one once their issue is addressed, with some even deleting their negative reviews altogether.
Hiring an Amazon agency is one of the best things you can do as their in-house team will constantly monitor your listings for negative reviews and quickly respond to them with a personalised message.
Next, you want to empathise in your message, letting the reviewer know that their voice was heard and understood. Let them know what steps you are taking to address the issue and give them a timeframe. Don't be hesitant to ask for a second chance, because this is a golden opportunity to convert the negative reviewer into one of your best buyers.
In some instances, it may be difficult to ascertain why the reviewer is unhappy or how to even remove 1 star reviews, in case the buyer doesn't respond. Chris and his team of Amazon marketers have well over a decade of experience in helping Amazon sellers deal with negative reviews. They can show you firsthand how to respond to negative reviews as a brand and what not to do if you're ever hit with a negative review.
The actions you take and the responses you provide within the first 24-48 hours are especially critical – if the negative review goes under the radar, it could severely impact your brand reputation on Amazon and have a declining domino effect on sales.
Closing thoughts
Aside from checking negative reviews against Amazon's guidelines around reviews, performing a detailed review analysis, and contacting buyers directly – there's lots you can do to ensure that negative reviews don't even pop up to begin with. Even if they do, you should have a course of action ready to swiftly deal with them as best as possible.
Chris and his team are always available to consult on how to remove 1 star reviews.