Can I sell Luxury Branded Products successfully on Amazon?
Let's cut right to the chase: you can sell branded products on Amazon, that is, with a few caveats. The truth is – unless you are a major brand such as Nike or Louis Vuitton. Customers do not care about your "brand" on Amazon, the "halo" effect that is generated by gigantic household brands does not hold with new or smaller brands.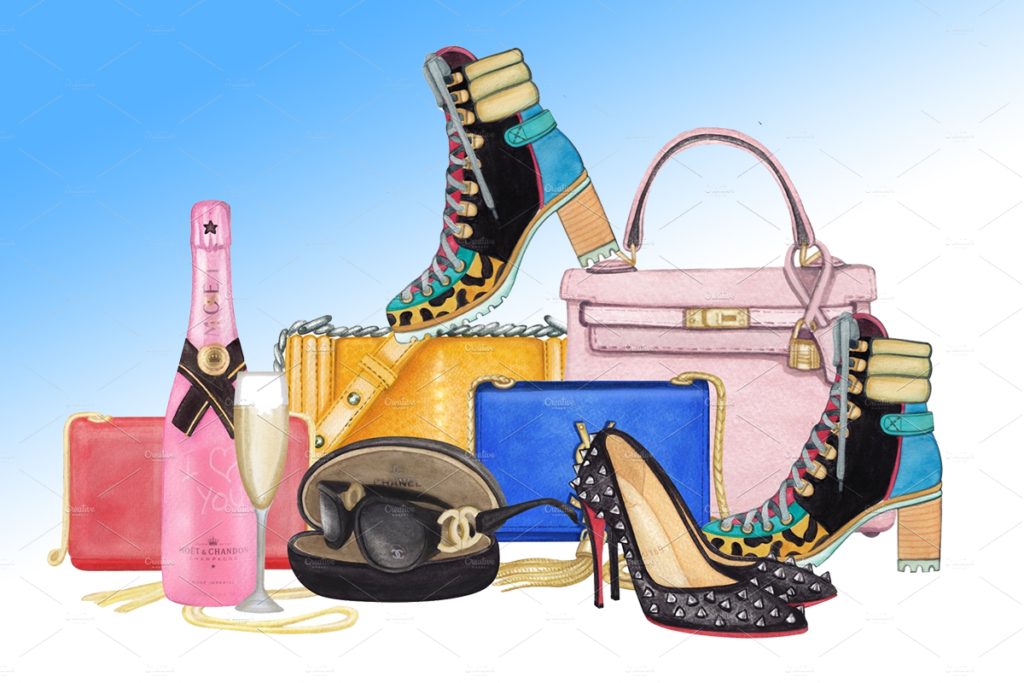 Will my Luxury Brand Work on Amazon?
In order to rank on page one for any keyword, amazon relies heavily on "sales velocity". This is crucial because many cusztomers who come to us with a "premium" or "luxury" product tend to price it accordingley, this might be fine in certain marketplaces but, What happens if your product is not competitive by price with a range of products with thousands of reviews and sales history? Your product will NOT get the best start to its Amazon life and will not bring in consistant returns.
Your product might be higher quality or have features that might superseed the bestseller – but Amazon customers are likely not to take that on board.
How Does An Amazon Customer Typically Shop?
An amazon customer will assess a price they deem suitable based on their search along with factors such as review volume and an overall assessment of the main product image.
It is difficult in the early days for a new luxury premium product on Amazon to get the traction because it has no reviews, a low sales history and a price massively off kilter with its competitors.
"In order to make your premium amazon listing work you must assess your margins in the early days, you dont need to be the cheapest but you must be in the ballpark of the price point that the leading products in your search are reaching, otherwise you will not get the sales velocity you require"
Amazon brands – What to know before selling your luxury branded products
Amazon wants sellers to offer proof that manufacturers or brand owners of the products have given them permission to sell on the platform. If you don't comply with this, then not only do you risk account suspension and/or termination but also a legal notice from the brand owner.
Working with a reputable brand distributor is one way to obtain branded products and sell them on Amazon under the current law. However, you must make sure that the distributor has been authorised to sell that brand's products and that you also have permission from the brand owner as well as Amazon for resale.
With that said, branded products on Amazon are usually rare because a number of Amazon brands already exist on the platform such as Kindle, Pinzon, and AmazonBasics. However, this is not to be confused with sellers having listings of non-Amazon branded products – there are plenty of those!
Here's more on what you need to know about selling luxury branded products on Amazon:
Amazon Brand Registry – Start selling branded products
At the moment, one of the most common ways to sell branded goods on Amazon is to become a third-party seller. Interestingly, the vast majority of Amazon sellers are third-party ones, accounting for more than 50% of the items sold on the platform.
So, the first thing you want to do is register as a 3rd party seller and then order products either directly through the manufacturer or ask one of Amazon's fulfilment centres to store and ship the said products directly from the manufacturer's or brand owner's warehouse.
Third party sellers tend to follow a simple process where all they need to do is find the items they want to sell on Amazon, list those items, add the relevant photos and associated details – and start selling!
Now, this brings us to Amazon Brand Registry.
Entering your branded products into the Brand Registry is a must if you're looking to sell branded products of your own or those of another brand owner/manufacturer. It's a great way to enrol your brand in Amazon and also enjoy complete control over it with a few enhanced marketing features to help you get started.
Once you apply for the respective ASINs (Amazon Standard Identification Numbers), you will essentially protect yourself against other sellers trying to sell the same branded products or attempting to replicate them in any way – it will be easy for a potential buyer to spot the fakes too, in that case.
If you want to register your brand internationally, then you must have the following information handy:
The brand's country of origin
The trademark number
The manufacturer's logo
The one major advantage with Amazon Brand Registry is that it not only gives you a 'license', so to speak, to sell branded products of another manufacturer or brand owner but also your own branded products.
Let's say, you're manufacturing your own products or producing custom, hand-made products under a private label or you're the sole distributor of a specific product on Amazon – you can get unique ASINs for all those products – and be the only seller for that specific product to have the Buy Box.
Here's the complete criteria to apply for Amazon Brand Registry:
The brand name you are using as a registered trademark
The trademark number
Whether it's a EU/UK trademark or a national one belonging to another country
Images of your logo
Imagines of the products and packaging which have that logo
If you haven't branded the product with a logo, then at the very least, the packaging needs to be branded with one
A list of categories that your product is trademarked for
A list of regions or countries where your products are manufactured and distributed
Now, the questions is: will your Amazon account management revolve around reselling branded products or selling your own branded ones? Let's discuss.
Selling "private label" own branded/luxury items on Amazon
.The process is simple enough: you deliver the inventory to Amazon's fulfilment centres and they will take care of the processing, packaging, and shipping. You do need to set up an Amazon FBA Account and then ship the inventory to their centre.
Even though Amazon's private label storefront is straightforward enough, it requires a fair amount of upfront cost and time. For example, you need to:
Find generic products that already have a lot of demand on Amazon and look up Amazon's Best Sellers list – to get an idea of what kind of branded product will sell well on the platform.
Develop your unique logo and packaging because once your supplier or manufacturer has produced the desired product, it's up to you to re-package it with your own logo and branding.
Market your product by coming up with enticing listings which contain high-quality photos and detail-rich product descriptions, where you also need to highlight your unique selling point.
Reselling another brand's products
The other situation where you're dealing in branded products is when you're re-selling the products of a well-known brand or manufacturer.
Some brand owners are okay with having their products sold on a third-party platform like Amazon while others aren't. So, you need to seek the manufacturer's permission first and then go about your Amazon account management to start selling it. There are a couple of ways to do this:
Purchase the inventory directly from the manufacturer or one of their brand-authorised distributors (be sure to keep all receipts and invoices).
Sign an authorised dealer agreement with the manufacturer/brand owner and also get written permission from them to sell on Amazon.
List your authorised products on the ASIN page which matches your product verbatim. This means everything should be the same: UPC code, style, brand, colour, photos, description, bullet points, and so on.
A word of caution: Don't list off-brand products made to resemble branded ones. This is only inviting trouble as you may be accused of selling counterfeit goods or 'fakes'. Now, this doesn't mean you can't sell generic products based on branded ones – just make sure you're not violating any patents or using that brand's name in your descriptions.
Amazon Account Management: Which method to choose?
Just to round things off, there are three ways you can choose to sell Amazon brands:
Be The Brand Owner/Manufacturer
The most preferential way to sell on Amazon. Being the brand owner/private label/manufacturered brand is the key to success on Amazon. Controlling the marketplace with your content through brand registry and getting the best margins direct from your fulfilment methodology. As an agency we only work with brand owners.
Buy the product from the brand owner or manufacturer.
This is a great way to go about for most established sellers as the prices are often low and the MOQ (minimum order quantity) high. However, it can be challenging to get approval straight away if you do not have an impressive sales track record to show but if you do manage to get approval from the brand manufacturer or owner, invoicing is easy and Amazon won't give you any trouble either.
Find a distributor.
Well, this is a great alternative. It's cheap overall and generally easy. Just make an account on the manufacturer's designated distributor's website, register yourself and that's it (mostly). Invoicing is legitimate and many sellers consider this to be the "best" option as there's very little hassle involved, and you don't need to cough up too much money upfront.
Work with a wholesaler.
In this case too, it's quite easy to get accounts for selling the branded products. The MOQ is generally low, although you'll find that invoicing can be sometimes problematic, which means ungating a specific product category might prove to be troublesome. It's still a great option if circumstances call for it.
Many Amazon sellers wholesaling on a manufacturer's behalf prefer working with distributors – that is, if they can manage to get approvals, it's probably the best way to sell branded items on Amazon.
The private label option is the most effiecent as mentioned above
Depending on your own business circumstances, you may prefer private label, but the thing to remember is that Amazon has become a lot more competitive; without a robust PPC campaign in place, it's become quite challenging for sellers to build a solid foundation. However, at the end of the day, it comes down to the product you're selling: if your product research has been extensively done and you have fulfilled all of Amazon's criteria, then you can safely proceed to sell it on the platform, and can definitely expect to churn a good profit with just a relatively small number of SKUs at first.
Private labelling also offers the freedom to adjust your pricing for better margins, and having Amazon brand registry is a benefit you may not want to miss out on. You have to have strong product research though, to begin with.
Final thoughts
Are you not sure which method is best for you to start selling branded goods on the largest eCommerce platform in the world?
Chris and his Amazon agency team bring decades of experience to the table, helping sellers of all levels with everything from Amazon Brand Registry and Amazon account management to devising strategies for successfully selling Amazon brands.
We're only a phone call away and our team can quickly create an action plan bespoke to your needs.