Case Study: Playwrite Group (IP Protection and Fake Product Removal)

Major Toy Producer Playwrite approached us to help with an evergrowing number of fake products on Amazon and to protect their brand.
The Challenge
Playwrite are one of the most recognisable names in the UK toy market and have produced many small pocket money toys for Children for many years. On Amazon however, this caused a huge challenge with fake products and genuine sellers of their toys under their own product listings, meaning Playwrites catalogue was not providing the best customer experience.
What We Did
It was pivotal for us to review all of Playwrites affected toys and build a spreadsheet consisting of all sellers and potential fakes where playwrite did not supply at wholesale the products.
We got Playwrite connected to Amazon Brand Registry Program proving their legitimacy to control the brand

We got Playwrite connected to the Amazon Brand Registry Program proving their legitimacy to control the brand
The Ecommerce Intelligence team, led by account manager Hope, then began a process of contacting suspicious sellers with a cut off date for removal, once this process was done we began a logn process of purchasing "test buys" and cataloging any issues or fakes and creating violations proving that products being sold are fakes.
Fake toys create an additional issue, not just hitting our clients sales but also fake toys are likely to have not gone through the same stringent guidelines for safety, meaning this process was even more crucial to be done.
We also had to walk a very tight rope with 20 of genuine sellers and retailers of Playwrites products.
Hope and the team were able to remove all fake products and provide enough evidence to Amazon to get Playwrite on the Project zero programme, allowing Playwrite to control and work with only legitimate sellers.
The Proof
Playwrites 5 biggest Amazon products are now controlled to legitimate sellers and the client now has full control over any new sellers that come along. The biggest seller now sits in one variation family.
You can learn more about our brand specialist team here and also more about how you can protect your brand on Amazon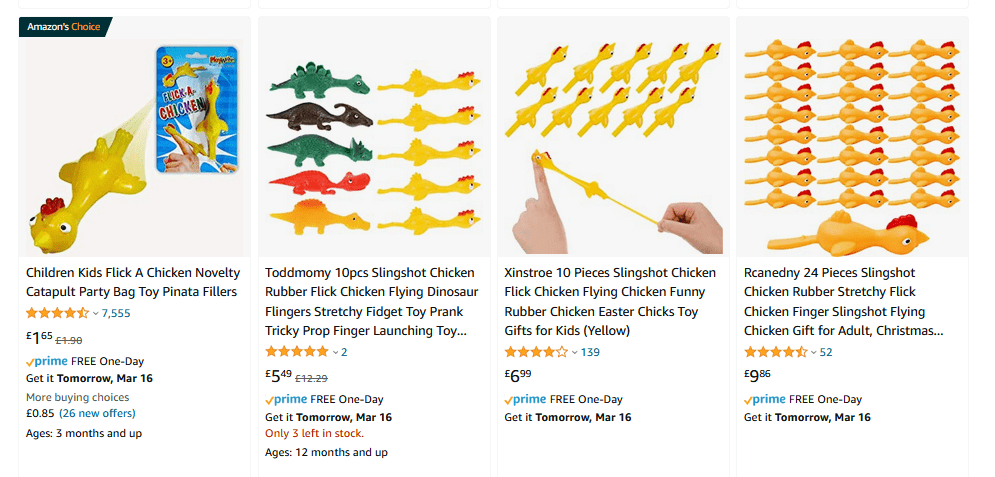 What Our Client Thinks
"Having never put any thought into policing our presence or products on Amazon, we were experiencing some issues so decided to take on Ecommerce Intelligence to help us out. Chris and his team made the process incredibly easy and stress free. Within no time, we were brand registered and Hope was busy hunting down counterfeit items being sold on our listings. Thanks to their efforts, our customers saw improved sales of our items and, as a result, so did we."
Guy Cornelius,
Playwrite