Case Study: Nikwax
The Company
Based in the picturesque 'Area of Outstanding Natural Beauty' of Wadhurst, Nikwax have been the outdoor industry leaders in producing sustainable aftercare, that is engineered and manufactured solely in East Sussex, England, since 1977.
Nikwax produces PFC-free aftercare and waterproofing solutions that extend the life and enhance the performance of outdoor footwear, clothing, and equipment. Nikwax's products are, and have always been, PFC-free, which is unusual in the outdoor industry, where harmful chemicals were (and in a lot of cases still are) used for waterproofing. The exceptional waterproofing products prevent water absorption by allowing water to bead up and run off materials, maintaining breathability and keeping users dry and comfortable for longer.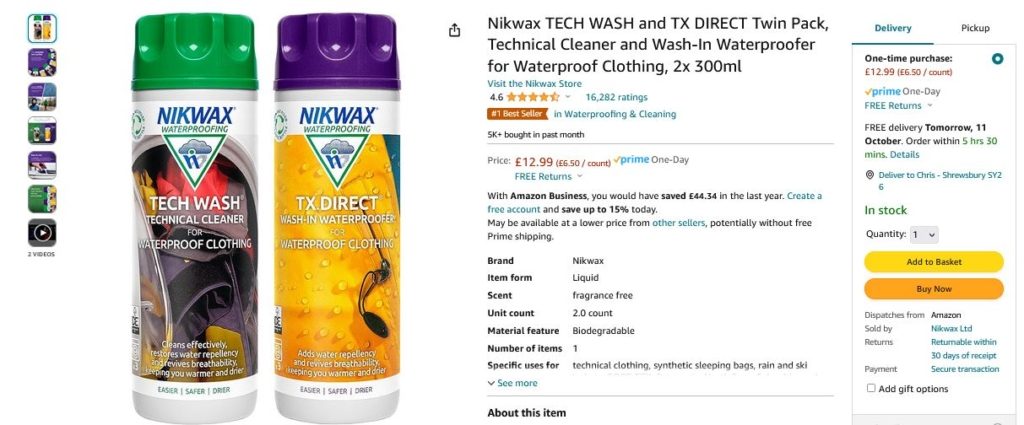 Nikwax are proudly 100% employee-owned (employees are known as Partners), allowing them to take a longer-term view on minimising environmental impact. Renowned for sustainable practices and their environmentally friendly product range, all operational carbon emissions are balanced and 1% of turnover is pledged to social and ecological causes.
The Nikwax mission is 'to enhance the enjoyment of the outdoors whilst protecting and preserving the natural environment; with sustainable treatments that extend the life of gear and elevate performance.'​
The Challenge
Nikwax engaged us to increase sales on Amazon while maintaining pricing control and brand consistency with their other marketing efforts. This was crucial to safeguard the Nikwax brand on Amazon UK. Nikwax had joined the Amazon platform much later than their 3rd party resellers, so their product listings were uncontrolled. Many resellers added products to the Amazon catalogue under their own brands, resulting in duplicate listings with incorrect brand names and data. Nikwax needed to clean up its product listings.
The Solution
Our agency helped create and optimize the Nikwax Amazon account from a standing start. We encountered several challenges that required our expertise.
We took control of Nikwax's listings and get a handle on their 3rd party resellers
We merged duplicate listings to ensure consistency and coherence
We created listing's and updated complex brand name issues
We updated images pulling through from other marketplaces that where not compliant with UK packaging
We fixed other technical challenges, eg. wrong categories assigned to, wrong attributes, reviews count not combined
We created new titles and keyword-optimised bullet points to drive conversion
We created the correct variations, which enabled customers to easily locate their desired products
Well converting PPC campaigns with optimal ACOS and TACOS
We built external traffic campaigns
We provided valuable guidance on brand store updates and A+ content to ensure that the brand remains relevant and up-to-date
We Created a strong hybrid model that can successfully bring in good sales and margins for both Amazon Vendor and Seller accounts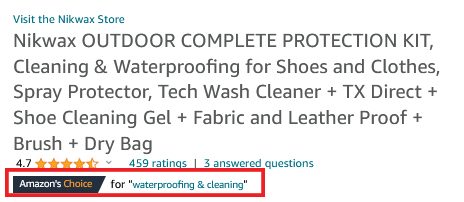 The Results
Not only did the work protect the perception of the brand by creating a coherent shopping experience, but sales increased by over 587% year on year over a period of six months The new optimised listings quickly ranked on the first page of Amazon search results.
We were able to achieve 7 out of the 12 bestsellers for the "Waterproofing and cleaning" category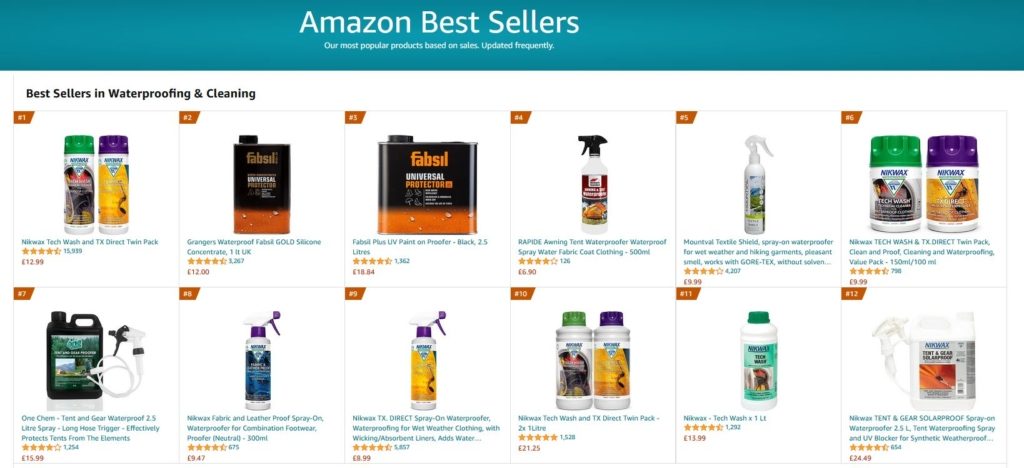 We have worked with Chris and the team for just over a year. After highlighting a need to look at how we protect and enhance our brand on Amazon to customers, and understanding that there was a great deal of untapped opportunity we decided to look for expert outside help. We're glad that we did; Chris' team have been a key part of teaching and our learnings to grow the channel exponentially. From consistency and optimisation in listings, to conversion and looking at the most effective advertising, our presence on Amazon required improvement to reach its potential prior to working together. In collaboration with the team, we have started a new journey and channel of our business. The key is to listen and learn, and work collaboratively to get the best results. They are like an extension to our team, but an expert one that help us control and get the most out of our opportunities, and we look forward to continuing to grow to great collective success – both nationally and hopefully internationally in the future. Thank you to all of you for your contribution to the success of our businesses, and we look forward to many more exciting developments!

Nick Doyle, Commercial Director, Nikwax