Advantages Of A Specialist Amazon Marketing Agency
Over the past 3.5 years we have developed from being a simple consulting agency to being a 10 person, half million-pound amazon marketing agency. In that time we have established a large client base, a massive community of amazon brand lead businesses as well as support from Amazon internally.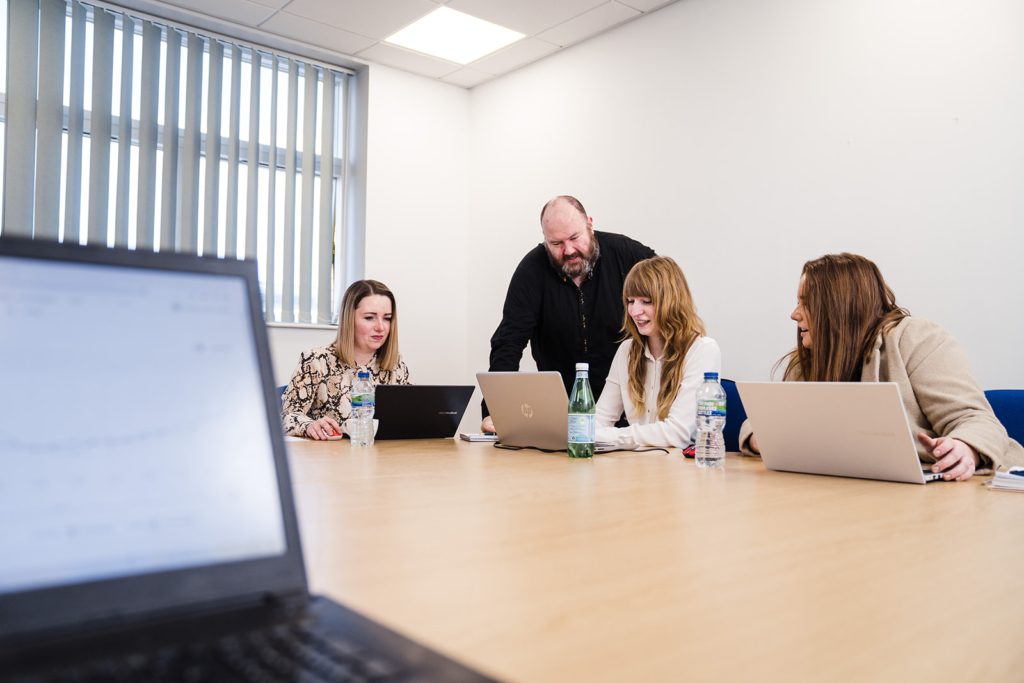 Some of our clients include Organix, Crosshatch, Freetrain, Myprotein and many more.
What is a Specialist Marketing Agency?
Ecommerce Intelligence is a specialist marketing agency. We focus our expertise and knowledge towards the Amazon marketplace with a team of consultants and professionals in both seller and vendor central. There are many digital marketing agencies that offer everything, but to get a good understand and skilled set of experts its crucial to find a specialist team in that area.
We started in mid 2019 and have developed our service based on the detailed feedback of clients and performance criteria.
So what have we learned about being one of the leading digital marketing agencies for Amazon versus being an individual Ecommerce manager?
When I first started the business, I was an experience multichannel ecommerce manager with a lot of knowledge around Amazon marketplace and the ecosystem around it; however as we have developed from one person to ten of us, the scale and depth of learning and experience we have absorbed has become monolithic, not to mention advising and understanding over 155 business's needs!
This is why using an Amazon Virtual Assistant (VA) or an individual Ecommerce manager for your businesses is not enough anymore for complete success on Amazon.
Your amazon expert must be able to encompass all aspects of the platform, even after 11 years of experience on Amazon seller central across the UK, US and Europe, my knowledge is not as expansive as my growing team and the hard work they strive for every day.
You cannot go to an expert who focuses on a singular field on Amazon – for instance an Amazon PPC management agency may be excellent at setting up and running campaigns, but half the battle with your advertising falls to how well your listings convert and ultimately the customer experience provided.
An Amazon FBA agency must be able to advise on more than just your inventory and shipments, it must be able to advise on advertising, listing, customer experience and account health metrics.
As we now have about £8m in turnover for our clients to handle every month and over 40+ active clients across amazon vendor and seller we have managed to really pivot on what makes a great Amazon marketing company over a virtual assistant (VA) or an individual ecommerce manager:
We are apart of the verified Ad partner scheme – we have achieved certifications to prove our knowledge of the platform. We are immensely proud to be an Amazon agency partner. Learn more about our Amazon partnerships here
Access to Amazon SP (service provider network) central and AMC (account management central) giving us more secure access to client accounts and management as a team.
An amazon advertising account manager
We are members of the agency partnership programme, allowing us to give new sellers the best start on their journey navigating seller central with us, this also gives us direct access to an account manager inside Amazons offices in London.
Access to Amazon API, Amazon marketing stream and other data lead tools
Knowledge of 50 different categories, their limitations and requirements.
Experience of working with highly successful brands on Amazon and key knowledge of new brand tools
Cost of Using Amazon Specialist Agencies Over Individual Experts
Ultimately, the cost of using a specialist amazon agency is going to more than going to an individual but that's only if we look at the physical financial side.
What about labour and knowledge costs? so many sellers do not take into consideration TIME, and as the old saying goes, time is money.
When taking into consideration a huge amount of experience and knowing the pitfalls on selling on Amazon this is where using a highly experienced digital marketing agency specialising in Amazon can be a real advantage.
We know dealing with seller support can be a headache but knowing what makes them tick and pre-empting their responses which are sometimes automated, can save a lot of time in getting to the heart of the issue.
What advantages do Ecommerce managers and Virtual Assistants have?
Cost is a key area of savings using individuals but also if your model has a Amazon focused team already you can work alongside them and get them to do required tasks, however, its pivotal that your team is then covering all aspects, we recently discussed what our work looks like as working on listings takes less than 20% of our time to create a successful Amazon business.
Of course, individual consultants may have more experience in specific areas such as native translations, data and numbers, VAT and tax related enquiries and in this area it's a great reason to use them.
The real question is; what aspects are important to you when operating your amazon ecommerce business, in order to get the best selling product on Amazon requires multiple factors from a highly experienced team.
What questions should you ask of a specialist Amazon partner in the UK?
Make sure you push for experience, knowing that they understand your criteria and experience in your category
Check their verified status via the Amazon ads partner portal, you can check ours out here
Speak to testimonials and read their case studies
Look out for reviews and input from peers in your category who are currently selling on Amazon