Ebay SEO Consultant
Need To Take Your Ebay Seller Account To The Next Level?
Chris Turton – Ebay Brand Consultancy
I have been developing ecommerce businesses on ebay for several years and have managed major powerseller ebay businesses with over 100,000 feedback and £3m+ turnover a year. As a brand you shouldn't discount ebay and its massive marketplace potential.

Chris has been a pleasure to work with and our Amazon ranking and sales have improved by 25% in the short time we've been working together Milo Corke
LuckyvoiceChris and his team have quickly turned what appeared to be an incredibly daunting task into a very simple and fruitful one – I cannot recommend highly enough James Simpson
Two KeysChris's work has helped us grow and understand how to develop our Amazon listings and sales Guy Parr
Orangutan Books/Hometown World1
Pricing And Margin Advice
2
Competitive Analysis
3
Product Feedback & Negative Feedback Removal
6
EBay SEO & Product Reviews
4
Utilising International & Global Selling Programme (GSP)
5
Senior Ebay Contacts
7
Sales Growth
8
Understanding And Maximising Ebay Data
I Have Proudly Written For….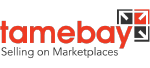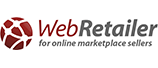 Chris's work took us from an ecommerce start-up to a market leading business. Andrew Jones
Kennelstore.co.uk
Why choose an Ebay consultant over a UK Digital Agency?
As a professional ecommerce consultant, Ebay is one of the cornerstones of my business services. I have worked with six figure feedback businesses that are amongst the largest in the UK. If you currently sell online but your ebay sales need growth or certain product lines are failing then contact me below.
EBay is all about ranking and price, using refined strategies as well as utilising marketing and listing tools i can help you make some quick wins in selling your products.
Maybe you are experiencing negative feedback or you are not getting top rated seller fee reductions?
FAQ
Who Are You?I am an ebay consultant who has worked on some major sized ebay accounts in the UK, US and Europe. I have grown ebay accounts from scratch turning them into profitable accounts with little capital behind them. I focus on creating a hollistic approach to an account.How Do You Work?What if I have thousands of products?I have a problem with competitors, what would be your strategy?