Amazon Agency Cost: Reality Check
The right Amazon marketing strategy has become very important for any business selling online. However, a question many companies, both big and small, find themselves asking is: How much should I pay to hire an Amazon agency?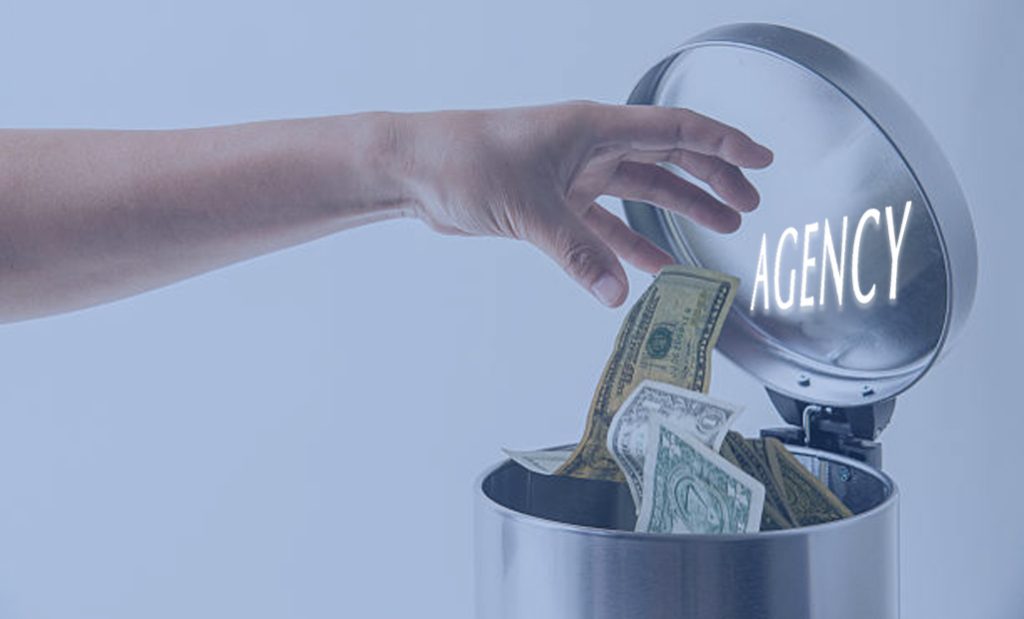 Well, on average, businesses find themselves investing anywhere between £7,000 to £45,000 or more each month, although this can vary greatly according to the services you utilise and the overall scope of your business, as well as the audience you want to target. Read on to find out more about the average costs associated with hiring an expert Amazon ad agency.
Time for a reality check: What's the actual cost of working with an Amazon agency?
Many businesses believe that working with an Amazon agency might cost them, perhaps, just £70-100 each month or around £1,000 at best. While that would be great in an ideal scenario, companies are paying a lot more than that to get a broad range of services. The best Amazon agencies deliver, after all, making sellers' listings pop right on top of Amazon search results. So, it's more of a long-term investment rather than just a monthly payment.
You may be wondering why the above price range is so broad; a competitive and effective Amazon marketing campaign will require a tailored strategy, of course, which can have an impact on many cost factors – such as your ad spend, for instance.
However, a more pressing question is what you should be paying for hiring an Amazon marketing agency. In order to come up with a fairly accurate monthly pricing estimate, we should consider the services Amazon agencies offer, including:
Product optimisation and copywriting – Doing proper 'Amazon SEO' for your products is necessary to make it appear high in search results, so your agency will come up with the right keywords which are appropriate for your audience and integrate them strategically throughout the product listing.
Quality product copywriting is necessary to enhance or complement the optimisation efforts by creating optimised, relevant and compelling product listings copy. This will engage the users and, in turn, drive sales.
Advertising – Your agency will develop a tailored campaign, and then launch as well as manage it on an ongoing basis. This can include Product Display Ads, Sponsored Brands, Sponsored Product Ads, and much more.
Product photography – It's important to come up with a unique catalogue of product images, which must also comply with the current Amazon standards. More importantly though, the images should appeal and showcase to your users what they're like in-use, so the right photos can really make a difference.
Reviews – Your agency may also oversee product reviews, coming up with additional strategies to get more positive reviews from verified shoppers, and helping you deal with any negative reviews which may pop up.
There are many more services an Amazon ad agency provides such as helping you mitigate disputes, help with setting up accounts, selling across international regions, or even seller reputation management. So, the cost can vary a lot depending on the services you require at any given time.
A few 'cost estimates' to get you started
Building an effective Amazon marketing plan and especially budget, can be quite the challenge. You've got to sit down and consider all the service options on offer, from listings set up and optimisation to product ads and ongoing marketing, etc. Plus, Amazon marketing or any kind of marketing, for that matter, requires deep personalisation – a one-size-fits-all approach cannot be adopted in order to attain optimal results.
This is why we've put together a few cost estimates for hiring an Amazon marketing agency. It's worth noting that once you start getting quotes from different agencies, their own unique strategy may lead to higher or even lower costs, so do bear this in mind when going through the rates below:
Small business
Many small businesses tend to spend around £6,000 to £7,000 initially and as much as £11,500 each month on Amazon marketing done through a professional agency. Since they typically do not have a physical storefront, this means having lower operating costs, which allows for more investment into Amazon marketing and advertising.
With that said, your monthly spend may vary as it depends on how large (or small) your product catalogue is. Let's say you're selling 25 products instead of 50 products, you're probably going to have lower costs. But that's not to say that you can't or shouldn't invest the same into marketing as your competitor selling 50 products – you can certainly invest more funds into better promotion of your existing catalogue.
Medium-sized business
Most midsized companies may find themselves spending anywhere between £11,500 and £27,000 on average each month. Depending on the marketing goals you've set out, the industry competition and your current operating costs, among other things, your overall cost may be higher.
With medium businesses having bigger marketing and advertising budgets, it's even more important to work with an Amazon ad agency which provides full transparency in pricing and reporting. You definitely don't want to work with an agency that drops a surprise bomb on your team at the end of the month with hidden fees or reports and insights locked behind a paywall. Always choose a trusted and reputable partner who has years of experience in the industry and is known for offering transparent price plans.
Large companies or enterprises
As an enterprise, you may spend between £27,000 and £46,000 or more each month. However, in some cases, large companies may spend well above £46,000 per month, especially if they've just started to sell on Amazon and want to start attracting customers as well as take a share of the marketplace in the least amount of time possible.
This increased spend in advertising makes it even more critical for you to partner with a trusted and experienced Amazon marketing agency – an agency which helps you not only maximise your budget but also provide an impressive ROI with the necessary data to back it all up.
With our tailored approach, for example, which includes providing you with a personalised strategy and dedicated account manager, we do not do "retainer" pricing or even worse – dreaded sales commissions.
Our costs are hourly broken down by each individual task giving you a personalised and transparent way of working with a much better price point
At the end of the day, here's what determines Amazon agency costs
Many factors determine Amazon agency costs, such as:
The services you need at any given time
How aggressive you want the strategy to be
The size of your catalogue
How experienced and reputable the agency is
The tech tools used by the Amazon marketing team
Let's quickly expand on the above:
The services you need
This will probably impact your Amazon agency costs the most. For instance, if you decide on running a PPC ad campaign only, versus investing in both a PPC and SEO campaign, you will run into lower costs.
A common service agencies offer is product optimisation, which can be between £75 and £1,500 on average per product, and £450 to almost £1400 per month. How frequently you require this optimisation can also have an impact on the overall cost.
Amazon sellers also need to invest in quality copywriting to boost their product listings rankings, which may range between £20 to just over £1500 per product.
General advertising costs such as those for Display Product Ads, Sponsored Brands or Sponsored Product Ads may range between £75 and £38,000 or more. Depending on the ad spend you've set and the level of ad management you require, you may need to pay somewhere in the middle or notably higher than the upper range.
Review management is another critical aspect of the services suite, with companies typically paying between £230 and £575 on average each month. Product photography may cost between £15 and £1,150 each month.
Your strategy's aggressiveness
Opting for a more aggressive strategy to drive better ROI means higher costs because this would require a much bigger ad spend, as well as bigger investments into product optimisation, copywriting, photography, etc.
Product catalogue size
Your catalogue size will have a direct impact on Amazon agency costs. If you're offering over 100 products, for instance, you're going to likely have higher marketing and advertising costs than someone who has just 25 products. Some factors, however, like industry competitiveness, may decrease this price difference.
Your agency's experience, expertise and reputation
Many businesses tend to overlook an agency's experience and expertise, choosing one that is offering the lowest quote. But when you choose an Amazon agency that has decades of experience in Amazon marketing and advertising, then you can expect to pay a higher price, but also see vastly better results.
The tools and tech used by the agency
When it comes to marketing digitally, the tools and tech your agency uses can make all the difference. Due to the vast role these two play in Amazon marketing success, it can have a marked impact on the price.
Final thoughts
The above prices are merely averages as the final price you pay will vary according to your own unique circumstances. Chris and his team are known for offering a quality Amazon marketing and advertising experience to business of all scales, and that too at some very competitive prices.