How To Launch A Product On Amazon
Launching a new product on Amazon can be quite costly if you don't know how to do it properly, it is not just about getting the right keywords and making a "pretty" looking listing with all the bulletpoints, images, video etc even though this makes a huge impact on the products conversion. The best product launch campaigns consist of multiple elements to your marketing strategy.
We are specialists in launching both new products and brands on Amazon and have done it now for over 100+ businesses, we have a huge amount of experience from nearly every category on Amazon from grocery to electronics, children's toys to homewares.
Amazon's main metric behind getting products ranking organically is down to one thing – SALES VELOCITY. regular patterns in sales means Amazon gets continuous fees and these products and sellers are maintaining constant qualitative customer experience.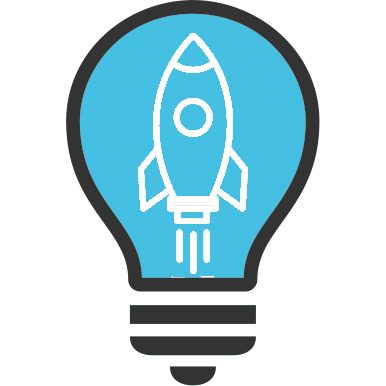 Fixing the "Catch-22 problem" – Amazon flywheel
To get a product ranking well, it needs sales and reviews right? But HOW, does a product get sales and reviews in Amazons search engine if it's a brand product! Well that's where we come in, we will find quality customers discover and purchase products that new and unknown to Amazon, Don't be fooled into thinking that reviews on Amazon carry all the weight in terms of ranking, we havecdiscovered that after a product has more than about 25 reviews, the results massively drop off and the only true metric is a constant stream of orders.
Sessions > Orders > Ranking > Reviews > Higher Position > More Sessions > More Orders > More Reviews > Even Higher Position and so on….
Who this service is for
We work as a full service Amazon business because success on Amazon isn't always down to just the product listing, it also encompasses long term approaches to your Amazon account health and customer experience however this service we offer is made for smaller businesses with just a handful of products who really want to get their products moving.
We get products ranking on Amazon
What we do for you:
Find quality real customers from external sites and social media
No fake sales or refunds or cash-for-review nonsense
Customers get to try and test new brands.
A single fixed fee for the service of £599/$720+VAT for a launch process or £799/$960+VAT to launch and consult on the product process.
Need a new product launch for a fixed price?
Checklist For launching Amazon Products
Remember these key points when looking to give your product the best start on Amazon
Your product listing must be convertible, in other words have all the hallmarks of a great listing. The right keywords, the right images, video, A+ content (if possible) and your product bullet points must not only be keyword rich but must also cement any friction your customer has in buying the product.
The product must be competitive price-wise to other products withy the same leading keywords, just because you have a premium brand doesn't mean customers will notice this in its early days.
You must be able to fulfil the delivery criteria Amazon require, do not dispatch or deliver late
Make sure your using a TRACKED delivery service if you are not using Amazon FBA or Amazon Vendor.
Tips for A Successful Product Launch
Results take time, when you engage us it will take time to see the ranking changes, you will start to see impressions and session data inside Amazon with a few days.
A good product launch on Amazon requires more than just marketing on the Amazon platform, Amazon loves "off-Amazon" external traffic that converts well, part our strategy includes giving you this "external" traffic process.
A high portion of Amazon customers are "prime" customers meaning they will want their products to follow these services, we are experts in this area and can guide you on how to best fulfil your orders to your customers
Do not go out of stock and make sure your account and customer experience metrics are maintained to Amazons optimum standards!
Amazon product launch – Follow these 3 steps to do it easily
The strategy below is under the assumption that you have already done thorough product research and have come up with an SEO-optimised product listing which is ready to go live. If not, your Amazon product launch may not be as smooth. You can always refer to the product launch checklist above but at the same time, it's very important to consult your Amazon launch agency every step of the way to ensure a smooth product launch.
1. Come up with an offer no one can refuse
Price cuts are one of the easiest ways to kickstart demand, particularly if people know in the back of their minds that they are getting a very good deal. There are many other methods to make an irresistible offer:
Upsell through an Amazon product which is already successful when making your Amazon product launch; giving a regular discount for your new product may not always go as planned – people need to find you product first to benefit from it. Initially, you may not rank very well, therefore, you should use one of your high-ranking products to overcome the visibility problem. If you don't have any high-ranking products then consult your Amazon launch agency and they will devise a strategy for you to get you noticed and rank high.
Now, you need to create a discount structure which ties your new product with one of your best selling products. This way, your customers will receive a discount only if they purchase the two products together – the high-ranking one and the new one. You can do this by accessing 'Inventory' under 'Manage Promotions'.
Keep in mind though that this will work only if your new product complements one of your best-sellers.
Divert off-Amazon traffic to your listing; initial sales on Amazon are usually problematic as lower ranking products in the first few pages of Amazon's SERPs are not viewed all that much by your potential customers. Therefore, by using external channels, you can easily get your current product listing in front of people who are willing and ready to buy.
The key here is to find a connection with your target base – this essentially means early product adopters. Next, offer discount codes to your email list exclusively. Even if you have to build a fresh email list, just do it as it will pay off big time in the long run. Most people on this list have probably bought from you in the past or expressed interest in your range of products. Offering them exclusive discounts in exchange for subscribing to your email newsletter (which contains a link to the new product) will dramatically improve your chances of having a successful Amazon product launch.
Tap into influencer marketing; For example, you could assign a discount code to an influencer within your niche and ask them to link it up with your product listing. If you already have only a small handful of product reviews, this 'social proof' will help give more weight to your listings.
2. Get lots of positive reviews
Customer reviews are very important, namely because you'll need them for conversions and also for making your PPC campaigns successful.
Working closely with your Amazon launch agency will ensure that you are able to generate positive reviews through ethical means only and while keeping in line with Amazon's TOS.
3. Kickstart a PPC campaign
The final step in our Amazon product launch is to push the product out there and that means making it visible through PPC marketing. Most Amazon product launches suffer from poor ranking in the early days and PPC campaigning will help offset this.
Keep the following in mind when launching a PPC strategy:
Bid really aggressively because the goal is to get your product out there and not to make a profit.
Turn off dynamic bidding and stick with fixed bids because the idea here is to create the most amount of sales irrespective of cost.
Make sure Amazon Product Targeting is integrated with your PPC strategy. By attaching a PPC ad to one of your existing (and successful) product listings, you can easily catch people's attention who are have already shown interest in one of your products, so there's potential for upselling them. Also, if the targeted product has already received great reviews, that may be all the social proof you need for the new Amazon product launch ad.
Your Amazon launch agency will continue to optimise your campaigns, ensuring that you bid aggressively while still avoiding unnecessary spending.
How much does it cost to launch a product on Amazon?
Nearly every new seller has this nagging question on their mind: "How much does it cost to launch a product on Amazon?"
And, why shouldn't it? It's important to know how these costs work.
To answer "How much does it cost to launch a product on Amazon" simply and a straightforward way, Amazon offers a pricing calculator. On this page, you'll also find a detailed breakdown of costs but to put it simply, you might have to pay £0.88 for each item sold.
Need to learn more about "How much does it cost to launch a product on Amazon" or how to create the most successful Amazon product launch. Our Amazon launch service is ready to assist and make your new product launch a raving success.